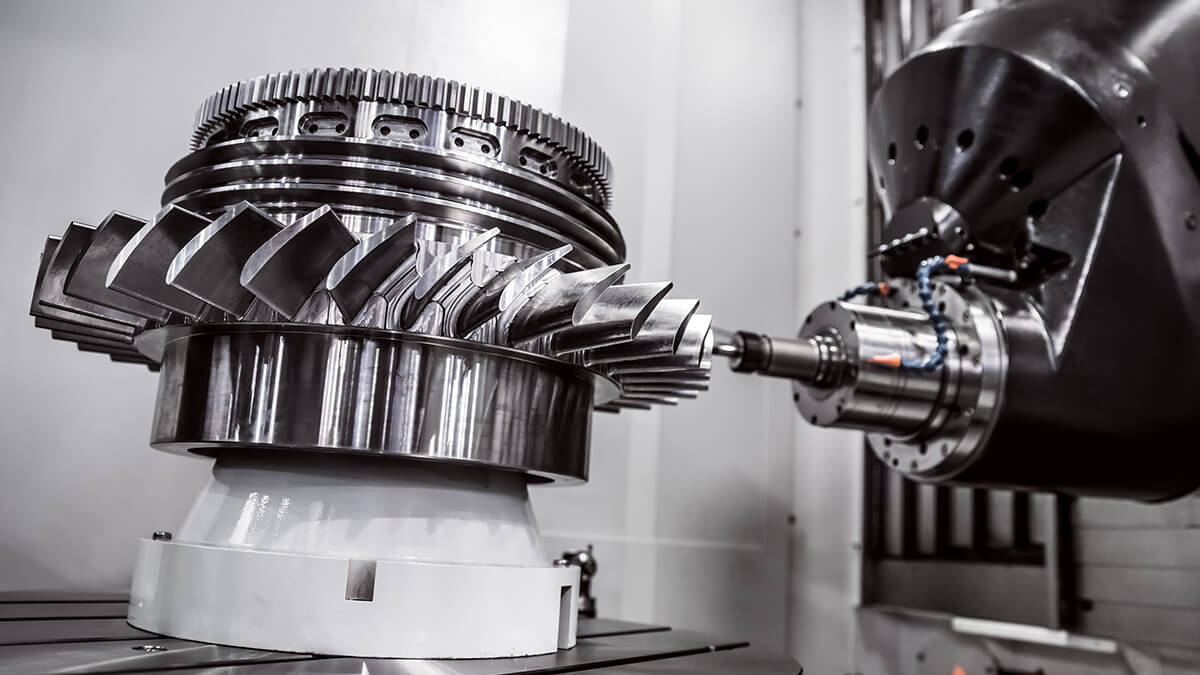 Milling machines are indispensable tools in the world of manufacturing and machining. These powerful machines play a pivotal role in shaping various materials with precision and efficiency. Whether you are a seasoned machinist or just beginning to explore the world of machining, understanding the purpose and capabilities of milling machines is essential. In this comprehensive guide, we will delve into the world of milling machines, exploring their primary functions, types, and the industries that rely on them.
Types of Milling Machines
Before delving into the purposes of milling machines, it's crucial to recognize the various types available, each designed for specific applications:
Vertical Milling Machine: In a vertical milling machine, the spindle is oriented vertically. This configuration is ideal for tasks requiring precision in depth and angle.
Horizontal Milling Machine: Horizontal milling machines have a horizontally oriented spindle. They are well-suited for heavy-duty tasks and are often used in mass production.
Universal Milling Machine: Universal milling machines can perform both vertical and horizontal milling operations. This versatility makes them suitable for a wide range of tasks.
CNC Milling Machine: Computer Numerical Control (CNC) milling machines are automated versions that follow programmed instructions. They offer exceptional precision and are commonly used in modern manufacturing.
Planer Milling Machine: Planer milling machines are primarily used for large workpieces that require extensive material removal.
The Purpose of Using Milling Machines
Now that we have a basic understanding of milling machines let's explore their primary purposes:
Precision Machining
Milling machines excel at achieving high precision and accuracy in machining operations. They can produce intricate shapes, profiles, and fine details on various materials, including metals, plastics, and composites. This precision is crucial in industries such as aerospace and medical device manufacturing, where even the smallest deviation can have significant consequences.
Creating Complex Parts
Milling machines are instrumental in creating complex components and parts that are difficult to produce using other methods. They can carve out intricate features, threads, and contours with exceptional precision. This capability is particularly valuable in industries like automotive, where intricate engine components and gears are common.
Surface Finishing
Milling machines are also used for achieving smooth and precise surface finishes. By carefully selecting the right cutting tools and optimizing the milling process, manufacturers can attain the desired surface texture and quality. This is crucial in applications where aesthetics and functionality go hand in hand, such as in the production of consumer electronics.
Mass Production
In manufacturing industries, efficiency and productivity are paramount. Milling machines, especially CNC variants, are essential for mass production. They can operate continuously and consistently, ensuring that large quantities of parts are manufactured with uniform quality. Industries like automotive and electronics heavily rely on milling machines to meet their production demands.
Prototyping and Customization
Milling machines also play a pivotal role in prototyping and customization. Engineers and designers use these machines to create prototypes of new products, allowing them to test and refine their designs before mass production. Additionally, milling machines are used to customize components for specific applications, tailoring them to meet unique requirements.
Industries That Rely on Milling Machines
Milling machines are not confined to a single industry; their versatility makes them indispensable in various sectors:
Aerospace
Aerospace manufacturers heavily rely on milling machines for crafting critical components such as aircraft engines, structural parts, and landing gear. The precision and quality achieved with milling machines are vital for ensuring the safety and reliability of aerospace systems.
Automotive
The automotive industry extensively uses milling machines to produce engine components, transmission parts, and chassis elements. These machines enable manufacturers to maintain tight tolerances and meet strict quality standards in the production of vehicles.
Medical Device Manufacturing
In the medical field, milling machines are crucial for crafting precise implants, prosthetics, and surgical instruments. The ability to achieve high precision is paramount to ensuring patient safety and the effectiveness of medical devices.
Electronics
The electronics industry relies on milling machines to manufacture printed circuit boards (PCBs), enclosures, and connectors. The precise machining of these components is essential for the functionality and reliability of electronic devices.
Mold and Die Making
Milling machines are indispensable for producing molds and dies used in the manufacturing of plastic, metal, and composite parts. These molds and dies serve as templates for creating finished products, making them a critical component of various industries.
Conclusion
Milling machines are versatile and indispensable tools in the world of manufacturing and machining. Their primary purpose revolves around precision machining, complex part creation, surface finishing, mass production, prototyping, and customization. These machines cater to a wide range of industries, including aerospace, automotive, medical device manufacturing, electronics, and mold and die making. As technology continues to advance, milling machines are becoming even more precise and efficient, further expanding their applications across various sectors. Whether you are an engineer, designer, or a manufacturer, understanding the capabilities and purposes of milling machines is essential for harnessing their full potential in your endeavors.