A well-built website is a solid foundation for your web page's reputation. Imagine your online presence as the face of your business on the internet. Those who visit it judge whether to believe in your business. Surprisingly, 75% of clients perform this kind of action! 
People may leave without purchasing anything or contacting you if your web page has issues, like delays in loading or broken links.
But relax, there's a solution! It's referred to as a "website audit." Think of it like an inspection of your website. It helps in finding and fixing these problems that can deter potential clients.
Whether you own a website or are getting ready to launch a new digital marketing campaign, the first step should be a website audit. It provides you with important information about the performance of your website.
So, let's understand more about website audits and why they're necessary to your online survival. Let's get started!
What is a Website Audit?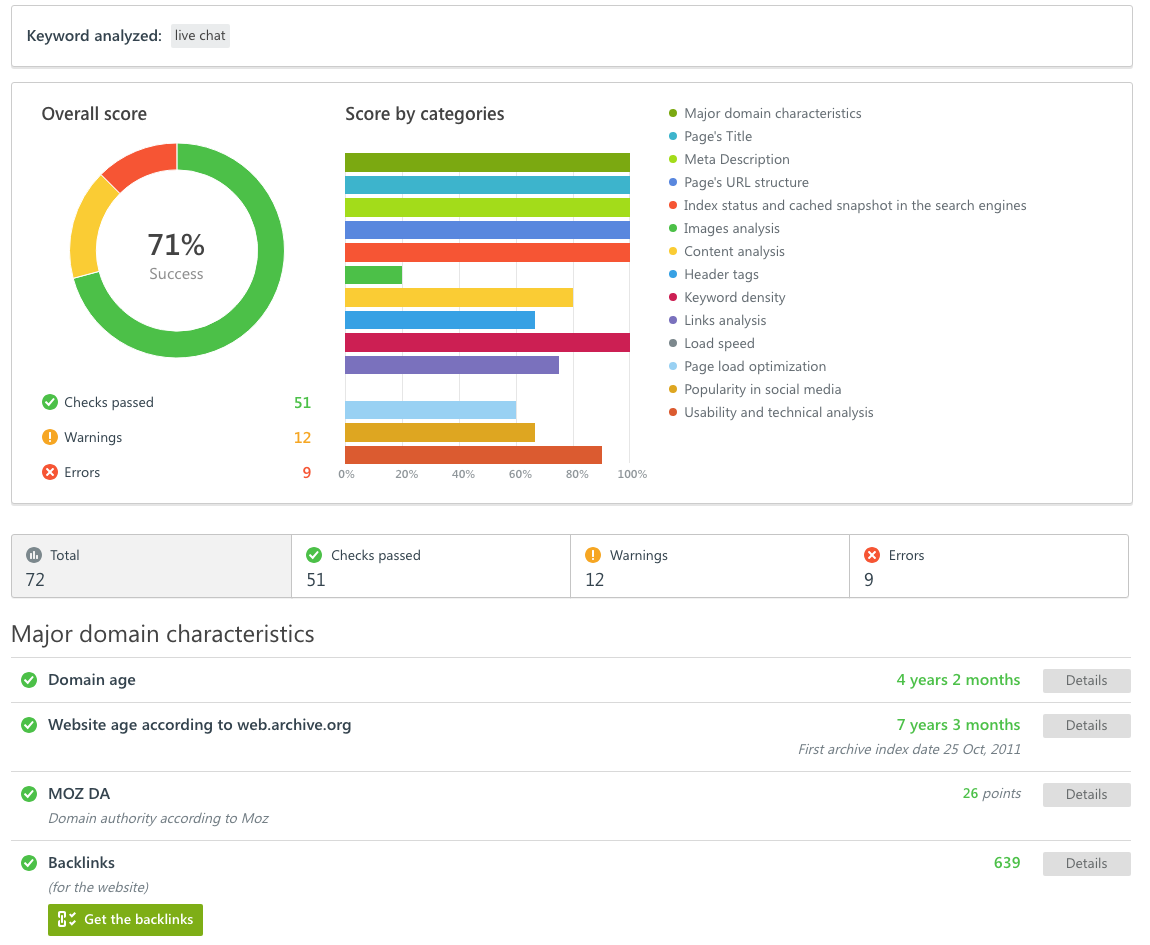 Just imagine that your web page is like a car. A website audit is like sending your car to the mechanic for a check-up. The mechanic checks every part to ensure everything is all in good working order. Similarly, a website audit is when a business analyzes its website to verify that everything is functioning properly.
But why do they act in this way? This is because a website functions much like an online store. You want a lot of customers to come to your store. Therefore, you must ensure your store (website) functions flawlessly and looks good. That's why businesses do website audits.
There are different kinds of website audits, such as checking at the design, content, and ease of use of the website. When businesses do these audits and identify issues, they resolve them. 
Companies should perform these website audits on a regular basis, especially if the business relies on the website to bring in clients. It's similar to having routine auto maintenance performed at the shop. It helps you draw more visitors who might buy from you and maintains your website operating effectively.
Types of Website Audit?
Websites are like special puzzles, each with distinct issues to be solved. That's why there are various kinds of audits tailored to specific aspects of a website.
1. Design Audit
This audit validates if your web page looks perfect and offers a wonderful visitor experience. It looks at the layout, colors, and overall style of your website to make sure that it is appealing.
2. SEO Audit
Consider this to be your site's report card for search engines. It analyzes how well your website performs in search engine listings. For the purpose of increasing your visibility, it examines factors such as keywords, links, traffic, and metadata.
3. Technical Audit
 Despite high-quality content, technical problems may halt your online presence. This audit carefully identifies problems like broken links, erratic redirection, and disorganized XML structures and fixes them to guarantee your website runs without any issues.
4. Content Audit
Content is king, therefore this audit assures your words wear the crown. It monitors the tone and impact of your content, identifying the factors that are generating conversions and raising your brand.
5. Competition Website Audit
Knowing what your competitors are doing will help you stand out. This audit monitors the websites of your rivals to assist you in developing winning strategies and outshining the opposition.
3 Factors to Consider When Carrying Out SEO Website Audit
You might have become aware of the fact that engines such as Google use the quality of the user experience on a website in deciding how high it ranks in search engine results. When you decide to have your website inspected, you'll get a detailed study of how your site is doing in relation to particular standards.
 With the aid of this audit, you can pinpoint the parts of your website that are important to achieving a high position on search engines but do not match these requirements.
Let's now explore these essential factors!
1. On-page SEO
Search engine specialists will carefully inspect every page on your website throughout the audit. Each page will have a distinct topic covered, and key phrases will be inserted intelligently in the page title, meta description, photos, anchor texts, and other places. 
Additionally, they will hunt for components like H1 and H2 headings, redirects, and duplicate pages. At last, they'll check to see if structured data is being used on your site to improve exposure.
2. Robots.txt File 
With Robots.txt, You Can Unlock Your Website's Secrets!
Ever questioned why certain of your website's pages don't appear on Google? The key is contained in a hidden treasure map known as the robots.txt file!
Imagine that you can prevent Google from seeing particular pages by blocking them in this mysterious file. So, when auditing your website, don't forget to find these hidden gems and advise Google to stay away!
3. Enhancing Image Visibility
Boosting a webpage's ranking can be greatly impacted by Image SEO. That is why it is important for digital marketers to ensure that the picture file name corresponds to the image itself. Also, it's necessary that you include alt text for images accessibility,  helping search engines figure out the content. Conducting an audit of the premises is an important way in making sure that these necessary components are in place.
How to do a Website Audit?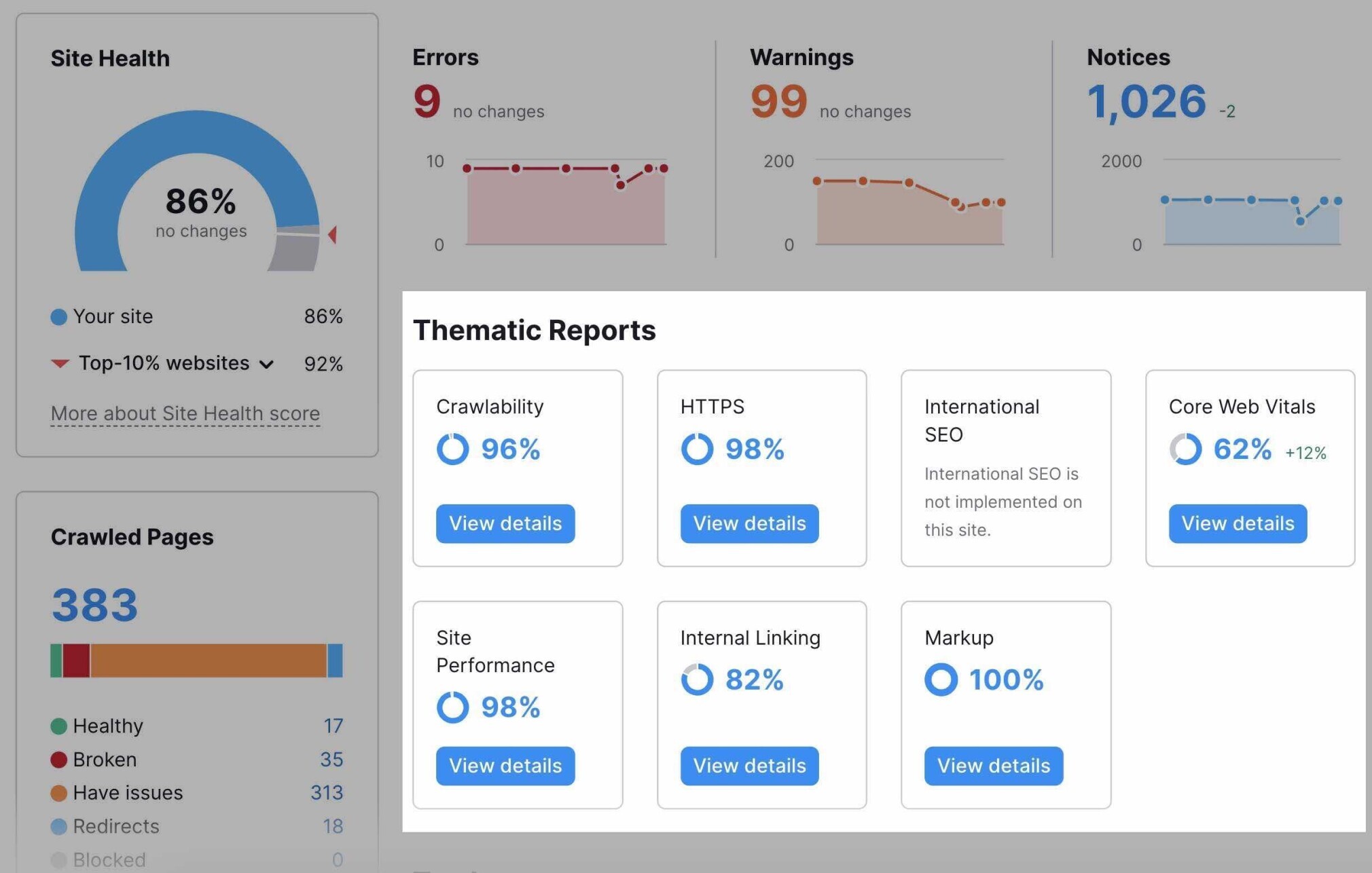 To begin your website audit, enter your site's URL into a website audit tool. This innovative tool analyzes your website and reveals its performance secrets.However, this is where the true procedure begins, as you may wish to hire professional accessibility audit services to guarantee your website is inclusive and compatible with accessibility requirements.
Here's how to carry out a website audit.
Website Performance Check
What does this have to do with website audits? You can evaluate how well and quickly your site loads using several useful website analytics tools. Those slow-loading pages that take an eternity to load? Don't ignore these problems because doing so could damage your website's reputation.
The initial task on your checklist should be to ensure that your website serves your target audience effectively. To assess your website's performance in general, look at these pointers:
Website Usability
Is it easy to navigate your website? Does it immediately reflect your Unique Value Proposition? Watch for distractions in the conversion process, like too many pop-ups or intrusive ads. Make sure the typeface is reader-friendly and that the font size is easy on the eyes.
Website Speed
Prepare yourself because the performance of your website can make or break conversions. A 2019 study by Portent found that between seconds 0 and 5, every additional second of load time can reduce conversion rates by 4.42%. So, if it takes your website longer than 5 seconds to load, you need to take immediate action.
Fortunately, tools like Pagespeed Insights and Google Lighthouse can come to the rescue. Enter your URL, and they'll generate a speed score for your site's desktop and mobile versions. Fasten your seatbelt; it's time to take your website to new heights!
Boost the Ranking of Your Website with an SEO Assessment
SEO-friendliness is required to increase your site's possibility of appearing in the result pages of search engines. Your site's search engine friendliness can be assessed by a website audit with an SEO focus, and improvements can be suggested.
Conducting a simple SEO website audit is simple, and we recommend tools like Screaming Frog or Deepcrawl. These simple-to-use tools can find any SEO issues on your website and offer fixes. Here are some Important SEO Ranking Factors:
Optimize Title Tags and Meta Descriptions
Ensure that the meta descriptions and title tags are user and search-engine friendly. Use Ahrefs site audit to detect and correct problems like missing, duplicate, or overly lengthy titles and descriptions. Addressing these issues can help boost your search engine ranking.
Analyze Your Top Ranking Keywords
To enhance your website's rankings, it's important to evaluate what keywords it appears for in search engine results. Make sure these keywords are relevant to your objectives. For example, being in edtech searches will not benefit you if you are a financial startup. Conduct a site audit to determine your current keyword ranks, the best-performing keywords, and which keywords you should focus on to boost exposure and authority in your field.
Google Analytics and Trueranker are two tools that can help you track your term ranks on search engine results pages (SERPs). Also, studying your rivals' keyword rankings can help you plan your content strategy and provide valuable, pertinent content that attracts visitors to your website.
Technical SEO Issues
Technical glitches can seriously affect your website's performance and drive away potential customers. Slow page loading, mobile-unfriendly design, and security issues can make people quickly exit your site. Conducting a site audit can uncover these problems and help you keep visitors engaged and happy.
Assess Your Website Content 
The content of your website is like the heart of your digital presence. Good, up-to-date content not only draws more consumers but also improves the search engine rating of your website.
Search engine algorithms are smart; they detect duplicated or outdated information easily. As a result, ensure that each page on your site has distinctive content.
A website audit can assist you in determining which pages require frequent content changes and which perform well.
Final Thoughts
It is not enough to simply have a website with useful information. It's important to carefully examine every aspect of your website to ensure that it is simple to use, gives visitors an excellent experience, and functions without a hitch. That's where a website audit comes in.
By doing regular website audits, you can improve how well your site operates and how readily users can find it. This will enhance your site's ranking on Google and drive more traffic. This implies more chances for your business to grow and prosper.