Turn-based RPGs are often known for their stories, and here are 10 games with the best ones.
Since the days when you had to save Peach from Bowser, game stories have come a long way. Role-playing games often have the most complex and interesting stories. From western RPGs like Baldur's Gate and Diablo to Japanese RPGs like Final Fantasy and Dragon Quest, the turn-based games that became wildly popular in the 1990s have some of the best stories the medium has ever seen.
Some of them stick to tradition and tell stories about a group of heroes trying to stop an evil kingdom or the ultimate evil, while others tell smaller, more personal stories. When everything comes together, RPGs can tell the most interesting and exciting stories in the whole business.
Yakuza: Like A Dragon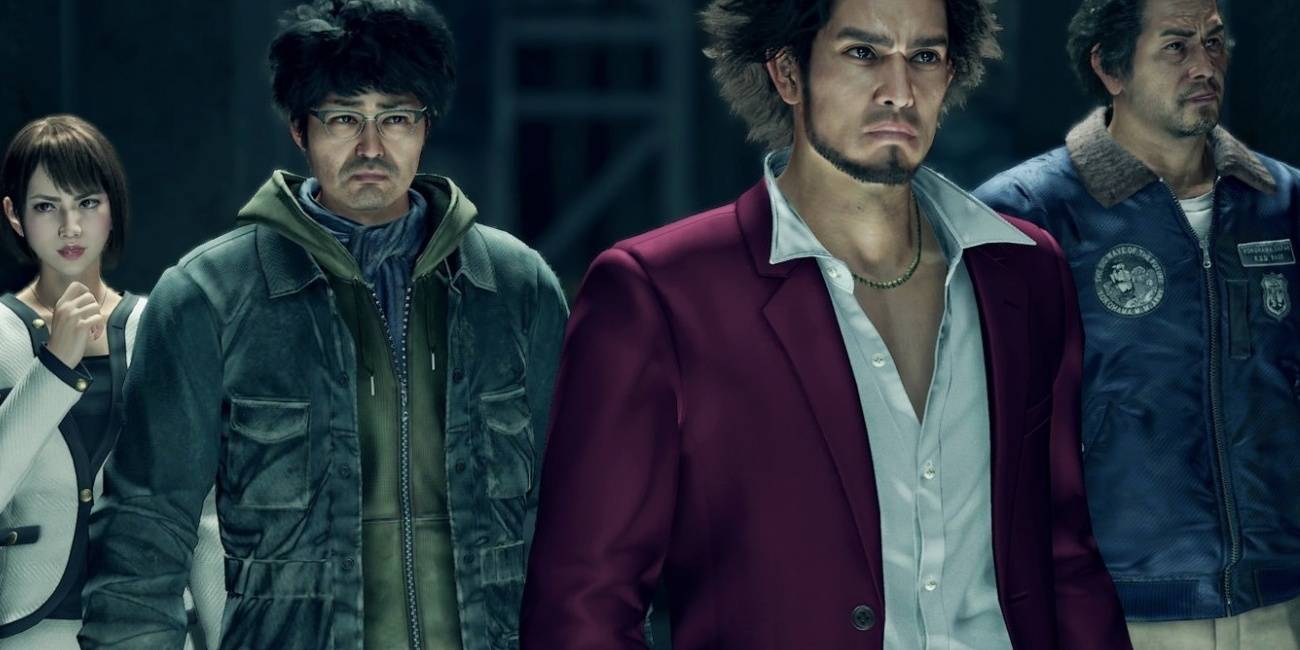 When the Yakuza series changed from an action beat 'em up to a turn-based role-playing game. It's safe to say that fans weren't happy. In the last game that series creator Toshihiro Nagoshi made for Sega. Kazuma Kiryu gave way to a new character, Ichiban Kasuga. With the new lead character came a new way to fight, which was clearly inspired by Dragon Quest.
One thing that stayed from the old Yakuza games was a great story with great personalities. The great writing and world-building from the previous games were kept, and Ichiban's funny and surprisingly moving journey through the criminal underworld was helped along by a charming group of party members.
Persona 5 Royal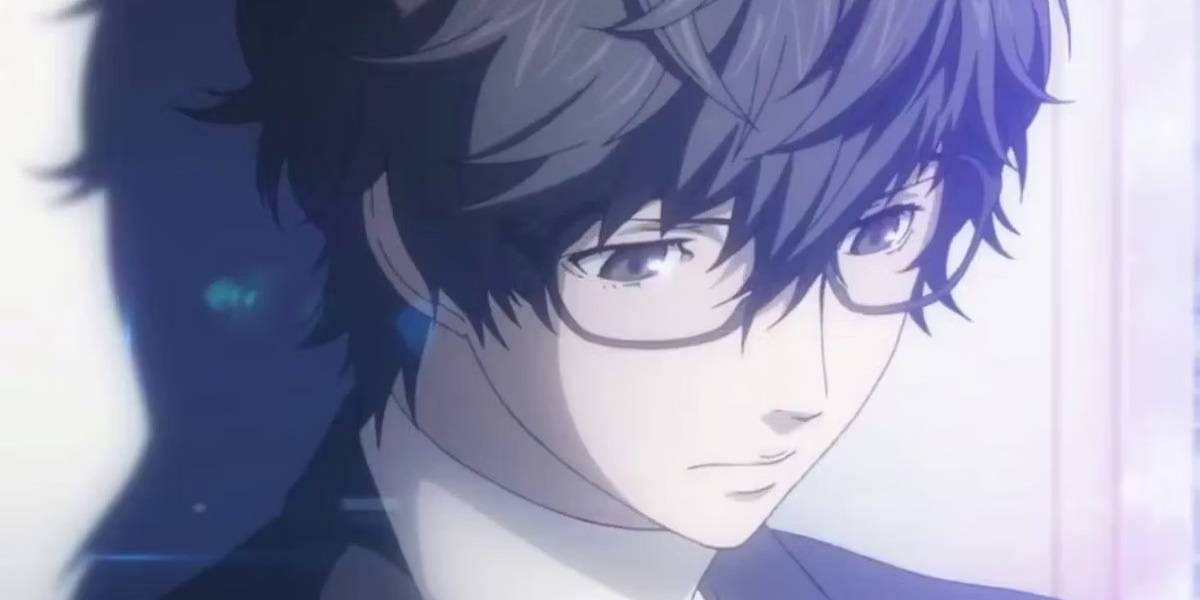 Persona 5 Royal is great in every way that a game can be great. It often goes above and beyond what people expect. And the story, which puts players in the fancy clothes of the Phantom Thieves, is one of the best parts of this huge journey. The cast of Persona 5 Royal is one of the best in the genre, led by the calm Joker.
This story is about a lot of different things, from bullying and sexual abuse among teens to a very interesting frame story. Between the things that are going on with the Phantom Thieves and the puzzle of how Joker got to Shibuya, this is a game that keeps players guessing.
Dragon Quest XI S: Echoes Of An Elusive Age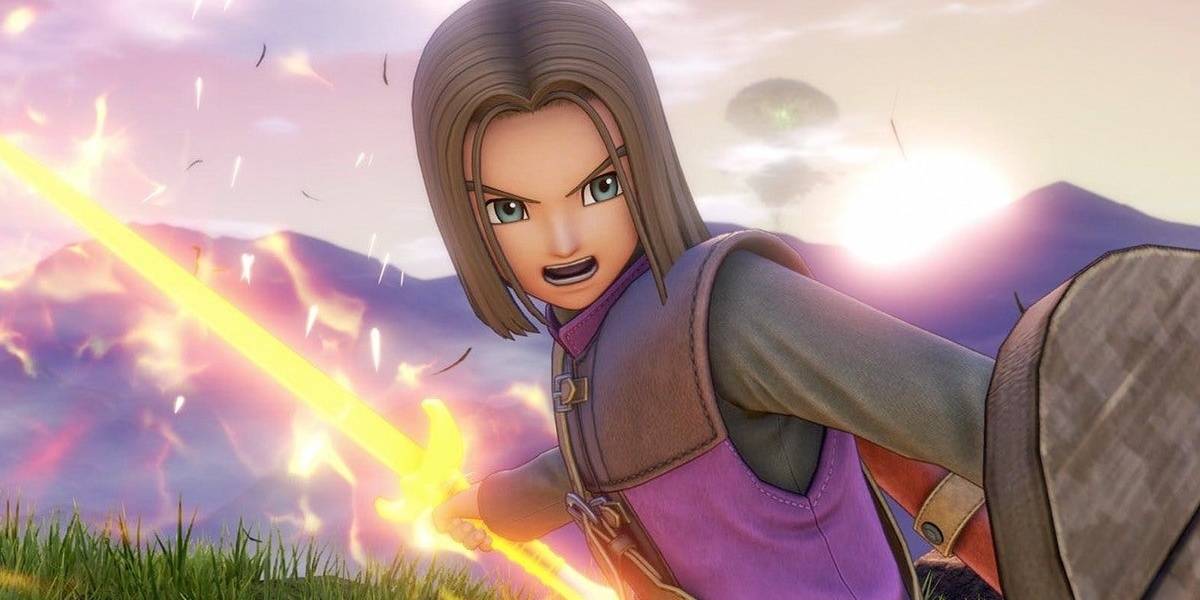 Dragon Quest XI's story might be the most standard JRPG story on this list. It follows the standard formula of a group of young, feisty heroes led by a calm, quiet leader. As they go on a journey to save the world, each of them learns more about who they are.
In the years before Dragon Quest XI came out, JRPG stories were getting darker and more adult. So, when Dragon Quest XI came out in 2017, it was like a breath of fresh air to have a story with such honest goals and a traditional plot.
Valkyria Chronicles
Valkyria Chronicles has had a hard time becoming a standard in the genre, no matter how hard it has tried. But the combination of turn-based strategy and tactical maneuvering made fans so hungry that they became like a cult and are still looking for a new game. But the story was one thing that Valkyria Chronicles did well.
Valkyria Chronicles takes place in a steampunk-influenced version of World War II in an alternate world. It takes place on the made-up continent of Europa and follows the fight between the Atlantic Federation and the Imperial Alliance. This anime-style story about love, war, and loyalty is a real treat to watch.
Mother 3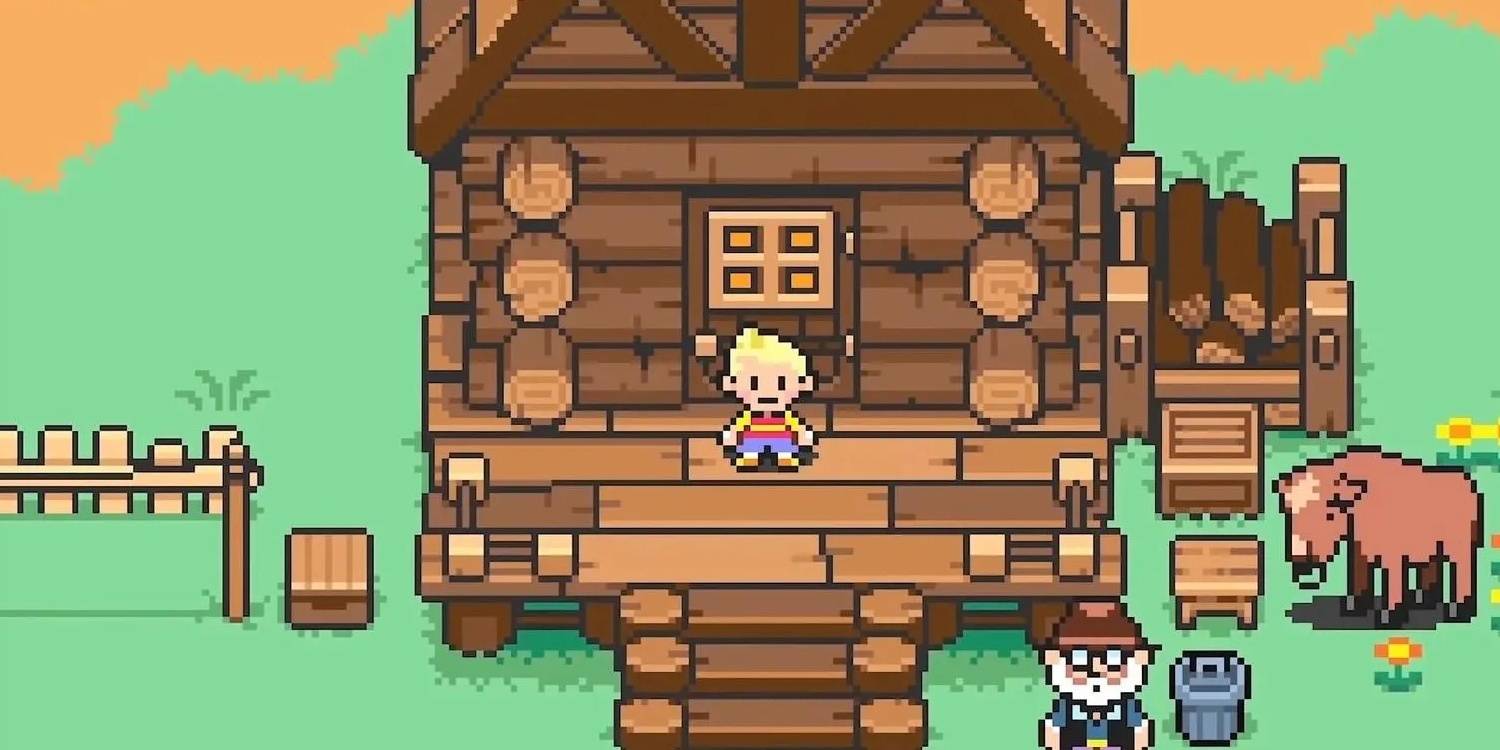 Even though it took a long time and was hard to make, Shigesato Itoi's last Mother game was worth the wait. It went from 2D to 3D and then back to 2D. Even though Mother 3 was supposed to come out on the Super Nintendo, the Nintendo 64. And finally the Gameboy Advance in 2006, its amazing story stayed mostly the same.
Mother 3 follows twin brothers Lucas and Klaus as they get involved in a difficult fight in the appropriately named "Nowhere Islands," where a group called the "Pig Mask Army" is trying to take over. Mother 3 is filled to the brim with heart, emotion, and humor. It has a story that is so well-written it's almost unbelievable and a group of characters that are truly unforgettable.
Triangle Strategy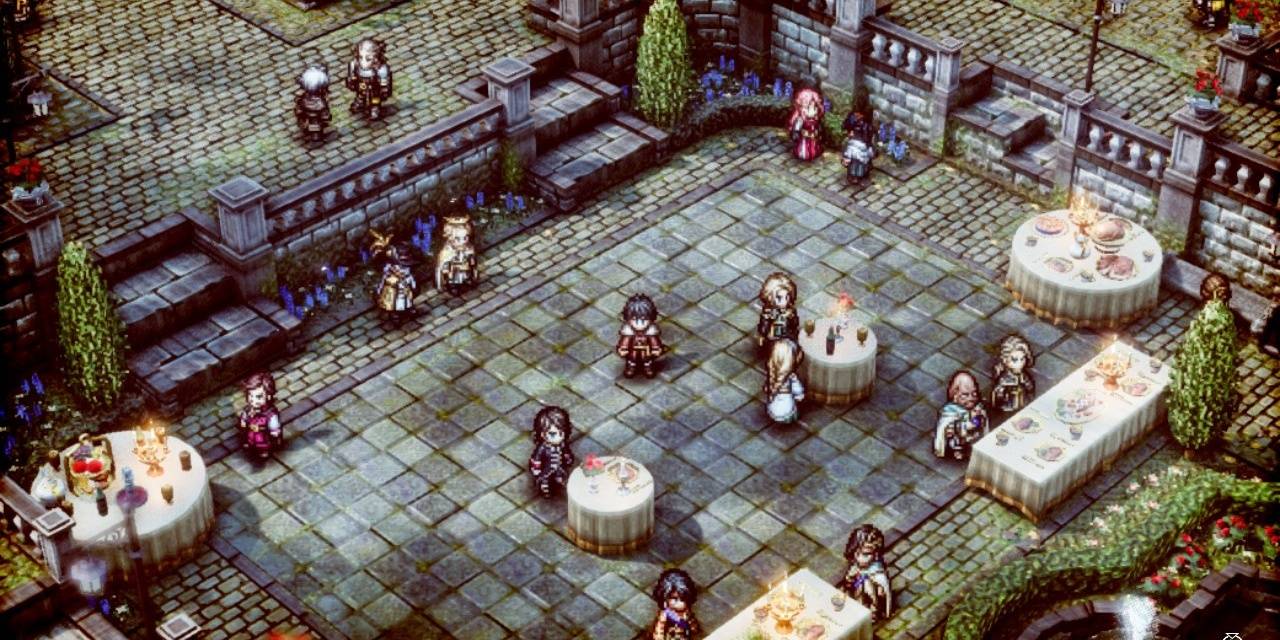 Square-Enix's stunning HD-2D style, which has been used in recent masterpieces like Drive Mad and the upcoming remake of Dragon Quest III, has led to some of the most interesting games in the industry right now. Taking its inspiration from Final Fantasy Tactics, Triangle Strategy gave players what they wanted: a turn-based strategy RPG.
Even though it doesn't take place in the popular Final Fantasy spin-off world of Ivalice. The world of Norzelia is full of political drama, baddies with big mouths, and heroes who do the right thing. Triangle Strategy creates a world that is struggling to live a war and a group of characters that are hard not to like.
Xenogears
Even though Xenogears's story isn't as good as it could have been because Squaresoft had to cut the second disc short and turn it into a narrated book to save money, what it does do in its time is truly amazing. Xenogears is a great mix of Star Wars and Final Fantasy. It is an epic journey across the universe to stop the fascist government of Solaris.
Xenogears has an amazing voice cast and cutscenes that are beautifully directed and drawn. The huge, sprawling world and large group of characters would eventually lead to the creation of Monolith Soft. Which would use the time they spent on this project to make the Xenoblade series.
Parasite Eve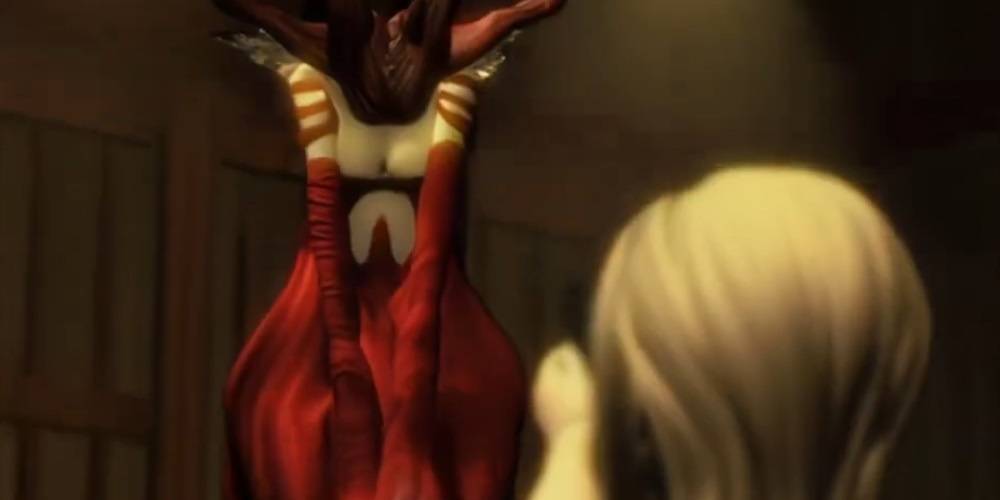 Parasite Eve seems like a game that shouldn't even exist, but Squaresoft put it out for the PlayStation in 1998. It's a stylish mix of Resident Evil and Final Fantasy. This survival horror RPG was a follow-up to the same-named book. It had an active-time fighting system like Final Fantasy and the horror and inventory management of Resident Evil.
Parasite Eve, which is about NYPD cop Aya Brea, is a scary look at motherhood and how genes can be changed. Along with the beautiful CG cutscenes that Squaresoft is known for. The game has a great story and one of Yoko Shimomura's best music.
Shin Megami Tensei 3: Nocturne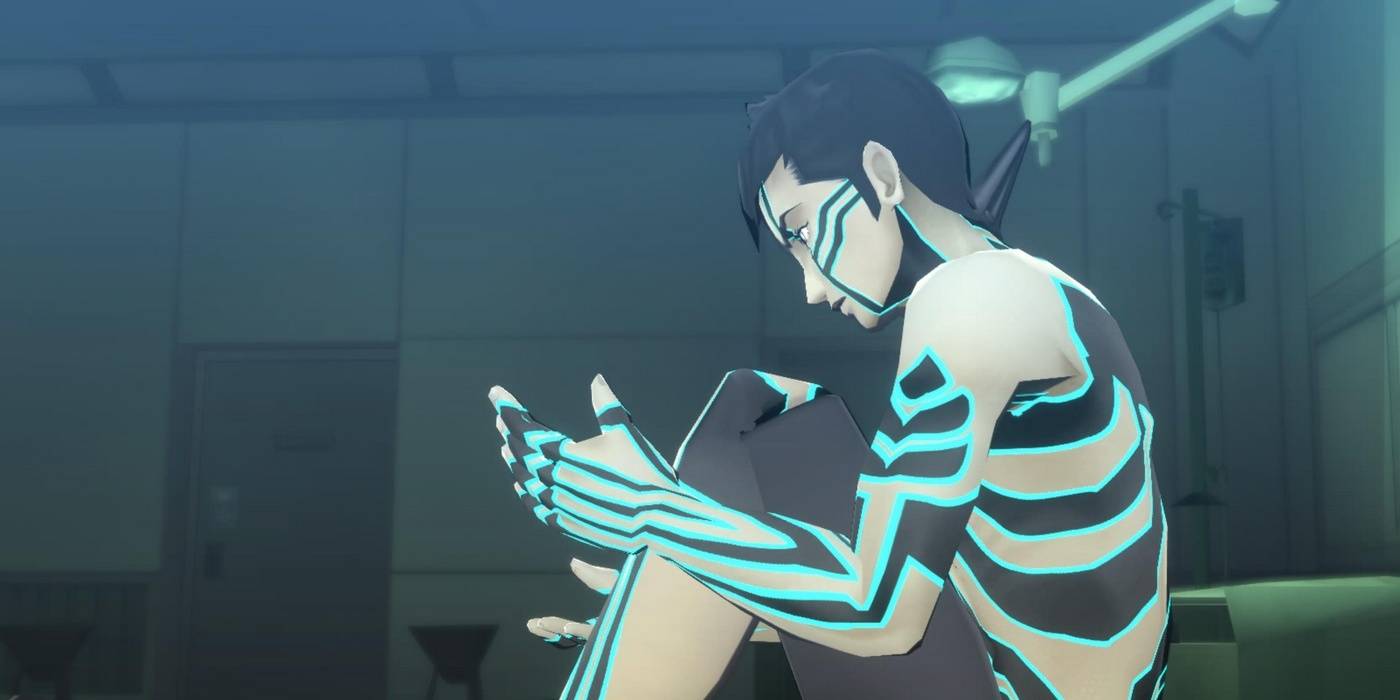 Even though it's a spin-off of the Shin Megami Tensei series. Persona has a huge fan base that makes Shin Megami Tensei look small. Even so, Shin Megami Tensei 3: Nocturne has the best story in the whole series.
Nocturne is a dark and scary story about a boy who turns into the Demi-fiend after Conception, a terrible event that ends the world. The Demi-fiend's fights with a doomsday cult are very different from his strange conversations with NPCs and demons, which are a clever mix of melodrama and quirky, dark humor.
Final Fantasy VII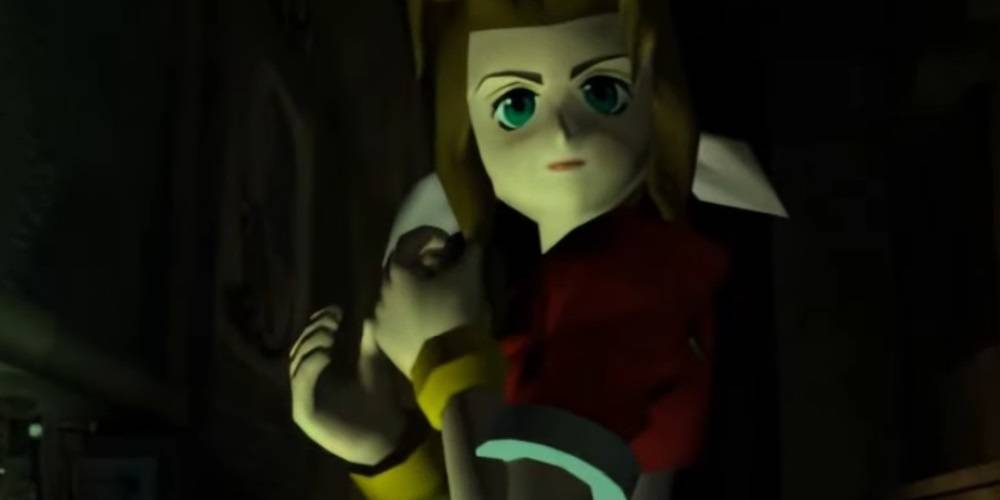 Final Fantasy 7 is still used as an example of a standard JRPG story. It was the first turn-based game with spiky hair and an amnesiac main character, which became popular in the 1990s. When tragedy, comedy, romance, cyberpunk. And science fiction are all mixed together, they don't feel at odds with each other at all. It is a fully realized and linked world.
What starts out as a group of eco-terrorists trying to take down a bad mega-corporation turns into a world-hopping story about identity, capitalism, and getting even. The second half of Final Fantasy 7 is mostly about Cloud and Sephiroth's long-standing feud. The story uses a single event to start a much bigger story. Which is a great way to make something truly special.