There are so many great quests to do in The Witcher 3, but a few of the extra quests stand out and show why the game is so well-liked.
The Witcher 3 has been a staple in the world of video games for years, but thanks to Netflix's TV show, it has become more famous again. It's a great time for old fans to rediscover how much they love the game, and it's also a great time for new fans to try The Witcher 3 for the first time while they're waiting for the next season to start.
Fans have had enough time to play CD Projekt Red's highly acclaimed game, "The Continent," whether it's their first time or their fifth. But The Witcher 3, as anyone who has played it knows, is so big that Geralt's list of things to do can get so long that it can be hard to keep track. So, which extra quests are the best in each of the game's main provinces?
Ghosts Of The Past (Velen)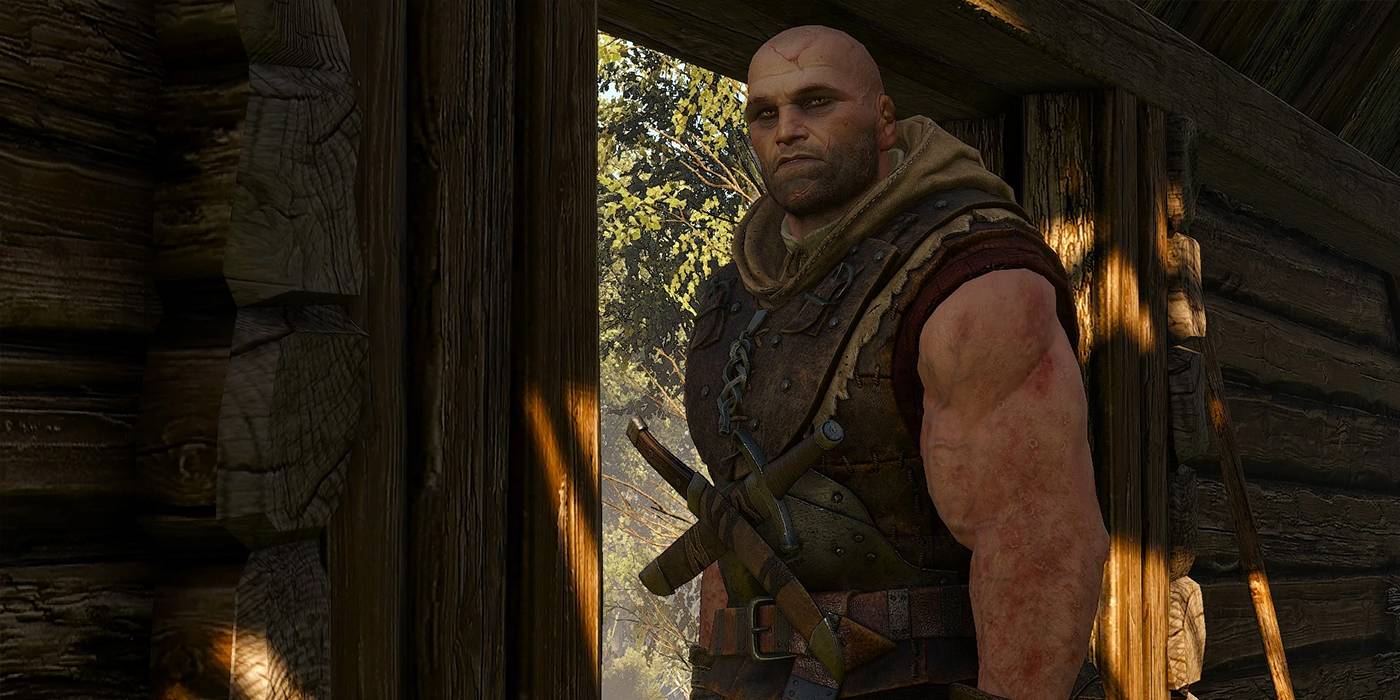 Side quests are not often done well in video games. Most games use them to help players quickly gain XP, generally by having them do small fetch quests or other similar tasks. And yes, they're a great way to gain XP in The Witcher 3, but most of the side quests in this game are far from simple fetch quests because they require a lot of thought. One way to do this is to include minor Witcher characters with whom Geralt has a history and make that the focus of an otherwise simple set of tasks. This is what "Ghosts of the Past" does. If you don't know much about The Witcher 2's history, this quest might not mean much to you, but if you know anything about Letho of Gulet, you'll find it very satisfying.
In "Ghosts of the Past," Geralt can meet up with an old friend (or foe? ), knock some heads together in style, possibly make a new friend, and enjoy a nice little twist at the end of the quest all at the same time. Just make sure that Letho is still living so that the quest can happen. This means telling the court in Nilfgaard that Geralt saved him at the beginning of the game. In this case, the players would be smart to show a little kindness.
The Fall Of The House Reardon (Velen)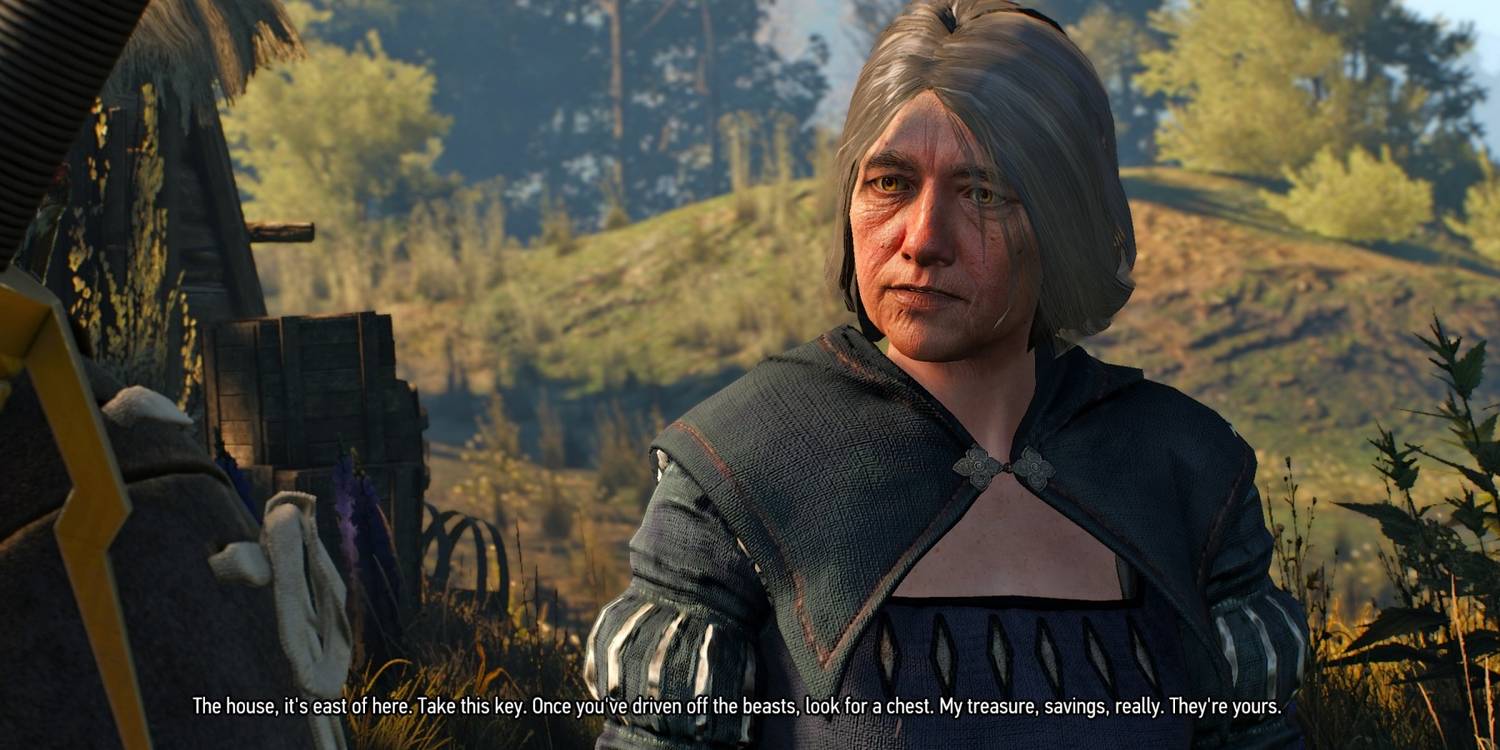 This side quest has one of the most interesting backstories of all the ones you don't have to do. Geralt will meet an old woman named Dolores in the town of Lindenvale. She will pay him to hunt down the monsters in her old manor. Even if Geralt doesn't run into his old friend Letho during the quest, he will still learn a lot. After getting rid of the ghosts that live there, Geralt will be able to find the treasure that Dolores promised him as a gift. The treasure has a hundred crowns, which is not a small amount, especially in the beginning of the game, which includes Velen.
But the more interesting part that many players may have missed is what happened to Dolores' brother, who drove her away from the house after she got married. If Geralt looks around outside the house a bit, he can find a secret door that leads to his brother's body and tells him how the man died. It's a shame that so many players don't find out about this on their first run because it makes the quest feel even darker.
A Towerful Of Mice (Velen)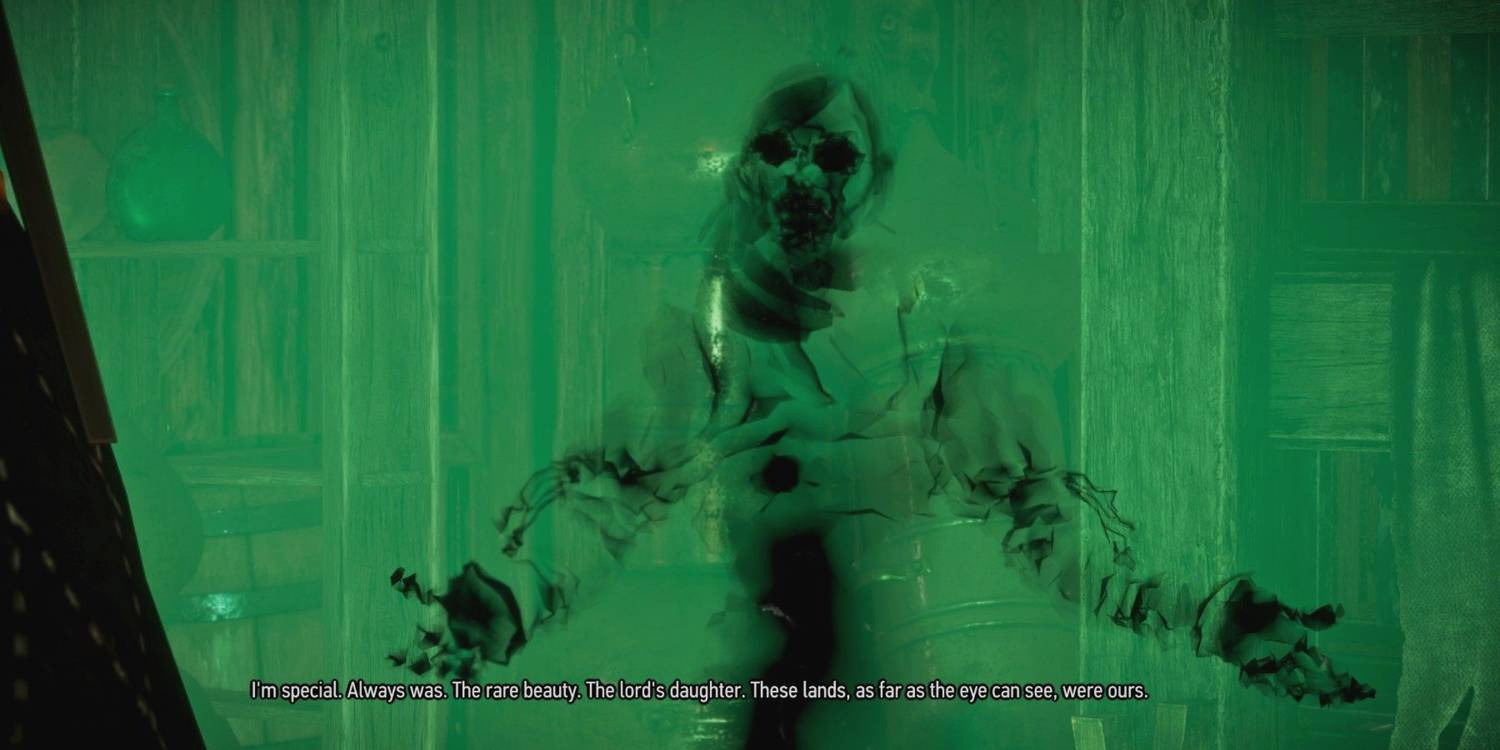 The witch Keira Metz is a minor character in the world of "A Towerful of Mice," but you don't play with her like you do with Letho in the quest. Instead, Geralt will have to agree to do Keira a favor by checking out a strange tower on a lake in Velen, which is a favor she wants him to do. This side quest stands out among all the other "haunted house" side quests in The Witcher 3 because it does such a great job of surprising the player. It leads them to believe one thing the whole way through the quest, but at the end, everything is turned on its head. As a result, this quest can end in a few different ways, and in typical Witcher style, none of them are perfect, "clean" finishes. Most of the time, they run from creepy but satisfying to really scary.
Geralt goes to a tower at Keira's request, where a bloody peasant revolt is happening. The local lord and his family ran there and took refuge with the mage who lived in the tower. But the commoners followed them and, out of anger, killed the whole family in a cruel way. Even though she had a worse fate than the rest of her family, the lord's daughter still haunts the tower. She is waiting for her boyfriend, a peasant man who was there on the day of the revolt. In the end, it's up to Geralt to figure out what happened and why it was so bad.
Return To Crookback Bog (Velen)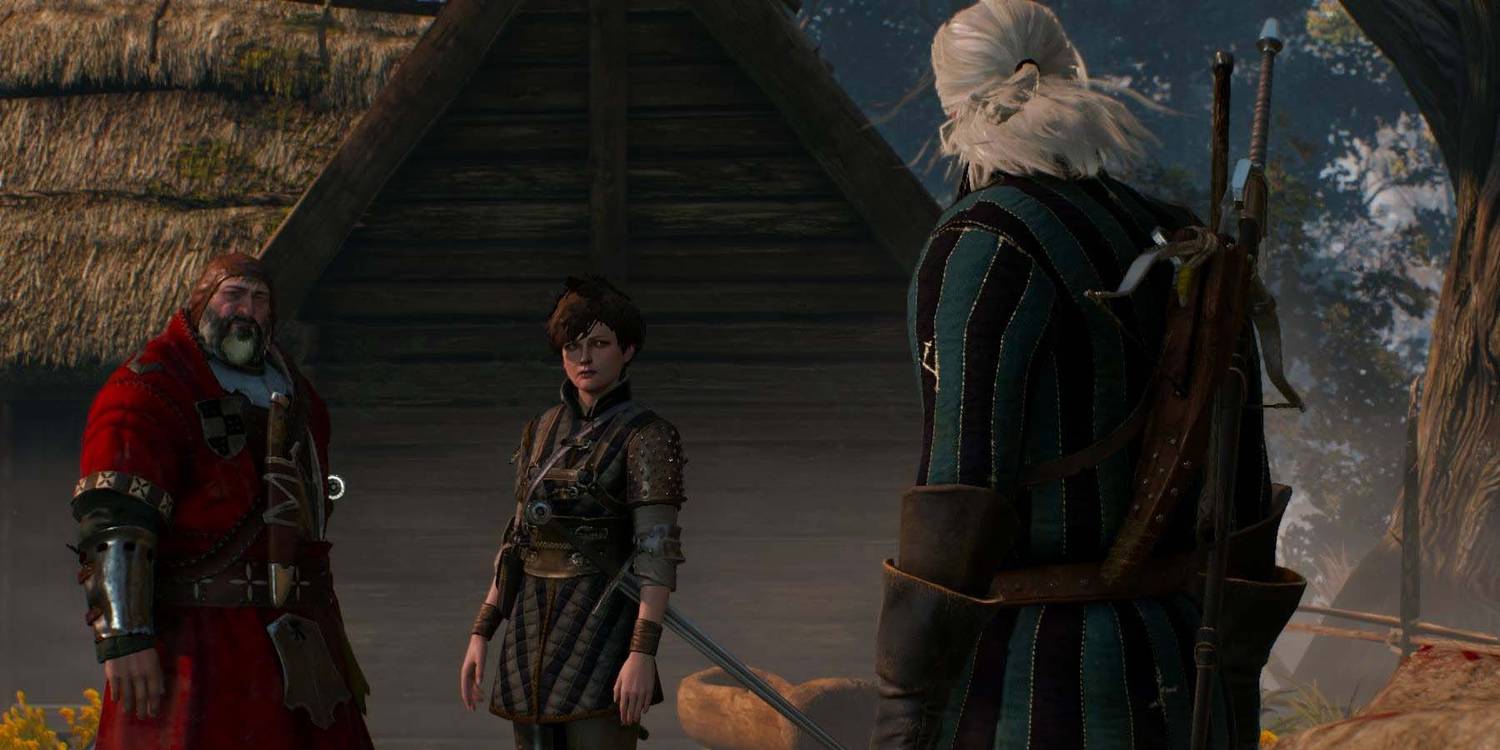 "Return to Crookback Bog" doesn't always feel like a side quest because it's the end result of all of Geralt's work in Velen, even though he's been doing everything to try to find hints about Ciri. But Geralt's investigations will lead him to more than just Ciri, and the Bloody Baron questline will stay with players long after it is finished.
To finish the story, players will have to send Geralt back into the heart of Crookback Bog one more time to fight the Crones and, based on Geralt's choices, either find the Baron's wife or her body. So, this is a side quest that has effects on the rest of the game and the world of The Witcher 3 that go beyond Geralt's search for his daughter Ciri. It goes without saying that you shouldn't skip a side quest with that much importance.
In The Eternal Fire's Shadow (Velen)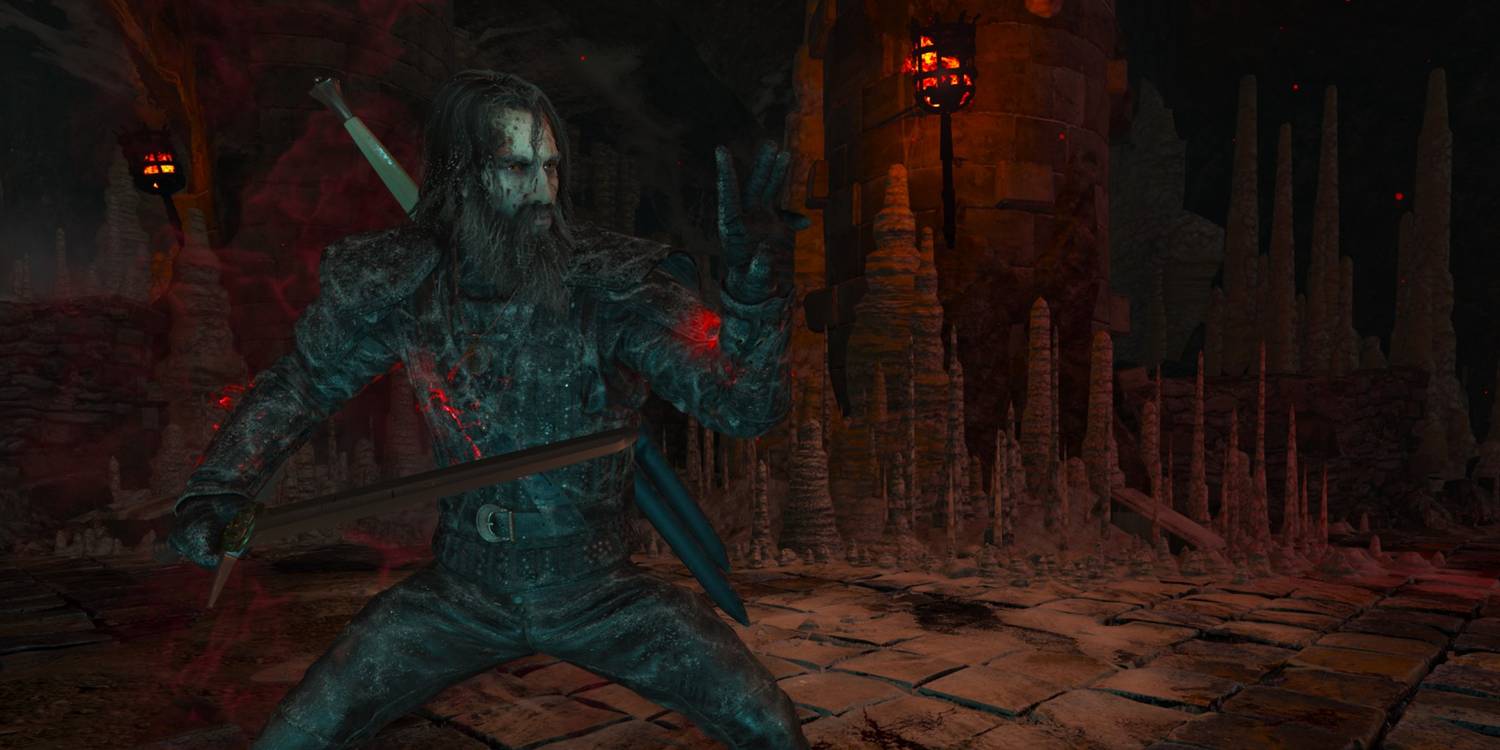 The Devil's Pit is exactly what its name says it is, and anyone less brave than Geralt would run away if they saw what was inside. Like some of the best side quests in the game, this one is more difficult than it might seem at first, which makes it even more fun to play.
A Matter Of Life And Death (Novigrad)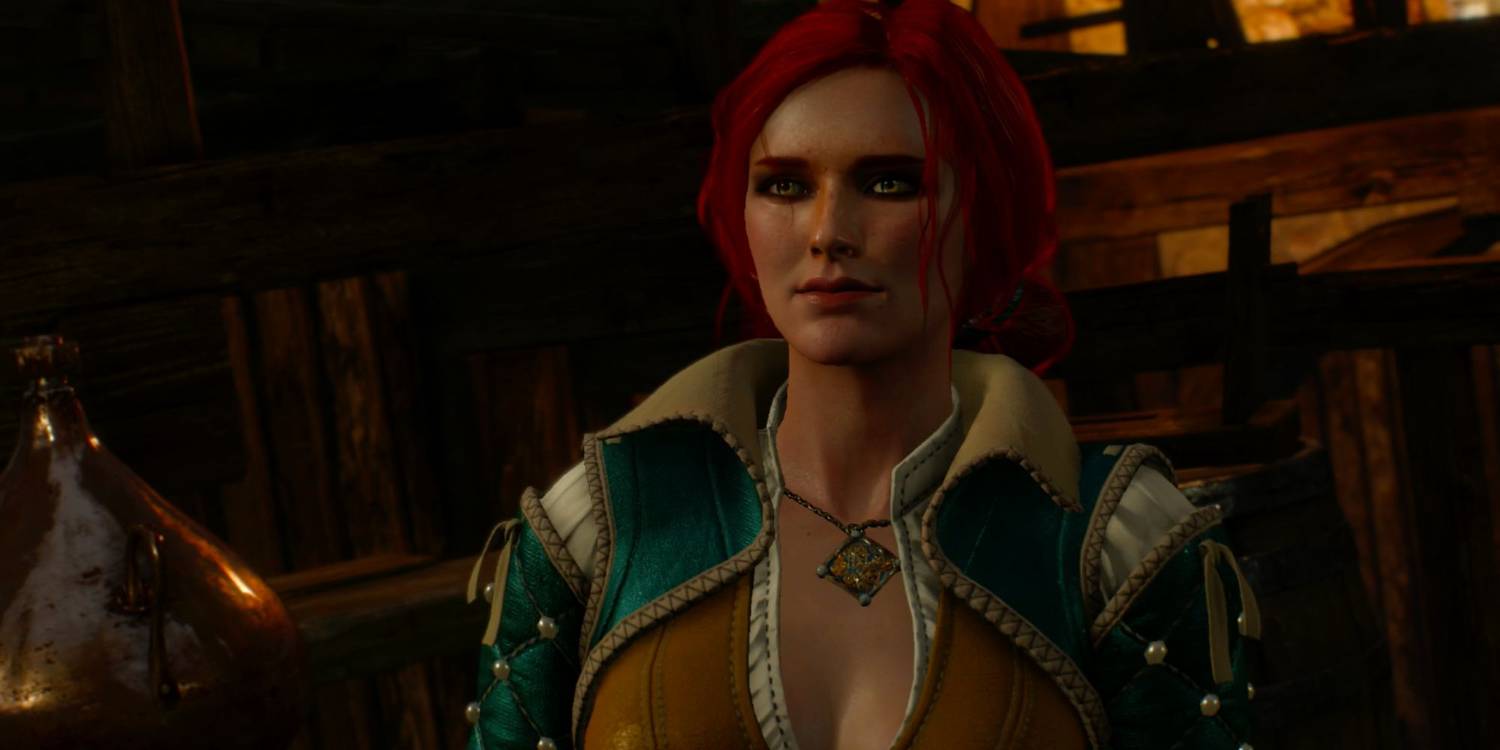 Here's another side quest that feels like a main quest, possibly because it has to do with Triss Merigold, Geralt's best friend and sometimes girlfriend. It is also the quest that gives players the chance to start dating Triss if they want to. Players can help the sorceress get her freedom and the freedom of the many underground mages who depend on her for safety. Geralt can officially "meet up" with many different female NPCs in the game, but only Triss Merigold and Geralt's longtime love, Yennefer of Vengerberg, are real relationships.
Some players have to learn the hard way that they can't have both, which is probably why the next quest is called "Now or Never." So "A Matter of Life and Death" lets players get a feel for Geralt's relationship with Triss and decide if that's the one they want to follow. It's also just a really fun way to set up a quest, with a masquerade ball, undercover pranks, dancing, drinking, high-stakes card games, and more.
High Stakes (Novigrad)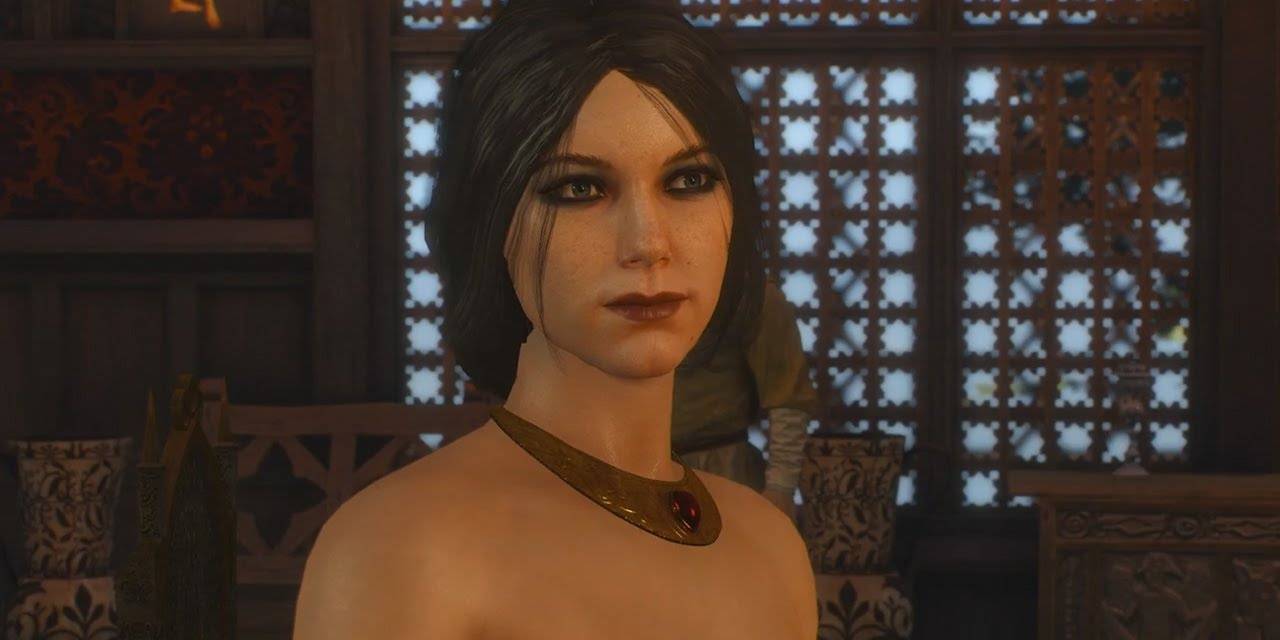 If you only care about the story and don't like playing Gwent, you might miss out on one of the best-paid quests in the game. Geralt can win a total of 4,500 crowns if he puts together a good Gwent pack and has enough money saved up to enter the tournament (the entry fee is 1,000 crowns).
He'll also get to look into a strange murder and have a short relationship with the beautiful spy Sasha. Overall, the quest is fun, romantic, and exciting, which shows again how good the game is. The good news is that dating Sasha won't hurt Geralt's relationships with Triss or Yennefer in any way. This means he can do whatever he wants.
Carnal Sins (Novigrad)
If you've ever used Geralt's Witcher senses and thought, "He'd make a great CSI detective," CD Projekt Red seems to agree, because this fun side quest lets Geralt use his Witcher skills in a different way. Instead of just hunting monsters, he's tracking down a serial killer. It's easy to see why this quest is so much fun: it's mysterious and exciting in the same way that TV crime procedurals are when detectives are on the trail of the killer and trying to figure out their reasons and method of operation. And Geralt's target at the end of the quest is definitely not who players will be expecting.
"Carnal Sins" doesn't show up until a little later in the game, after Geralt has helped Dandelion turn his shady prostitute into The Chameleon. After that, Dandelion will tell Geralt that Priscilla, a trobairitz and Dandelion's love interest, was attacked by an unknown person who may be killing people all over Novigrad.
Reason Of State (Novigrad)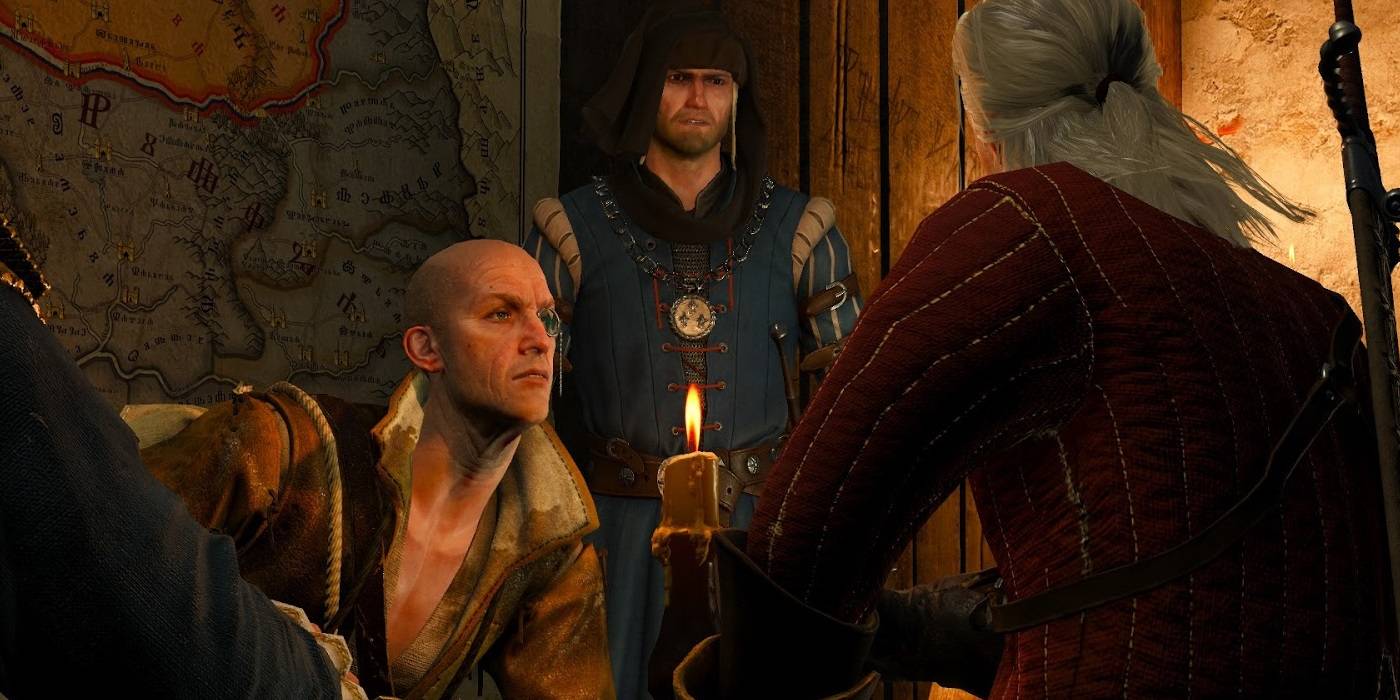 During Geralt's search for Ciri in The Witcher 3, there is a lot of political unrest, so it seems natural that he would get caught up in a coup d'etat at some point, right? After Geralt comes back from the Isle of Mists late in the game, Vernon Roche, Djikstra, and Thaler will talk to him (but only if he's already helped them earlier in the game) about ending King Radovid of Redania's rule for good. Since Radovid is clearly crazy, it's not hard to agree to do the job.
Better yet, it has some interesting twists of its own. The story ends with a fight in the alleys of Novigrad at midnight, and a sorceress wants Radovid to pay for his many mistakes. Basically, "Reason of State" and the quests that came before it add a nice touch of political thriller to The Witcher 3, on top of all the other styles that are present in Happy Wheels through its many side quests.
A Dangerous Game (Novigrad)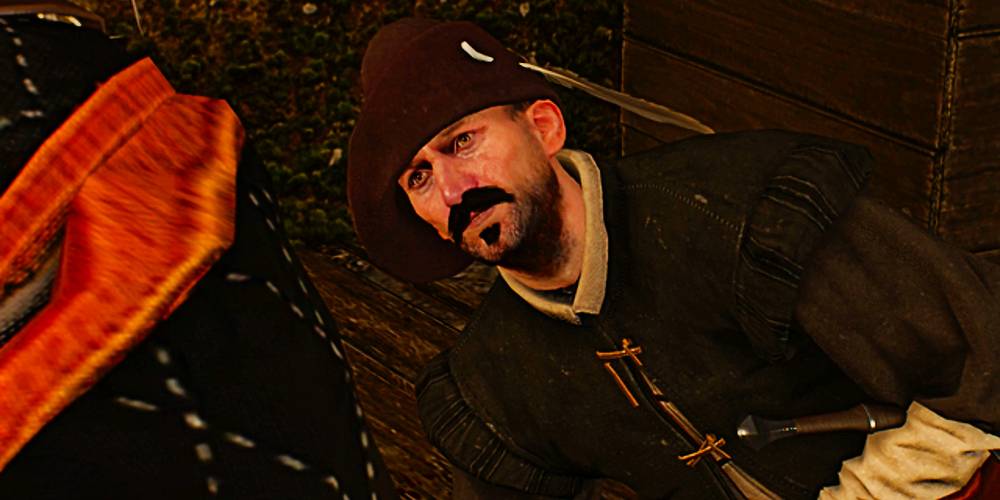 Cave Of Dreams (Skellige)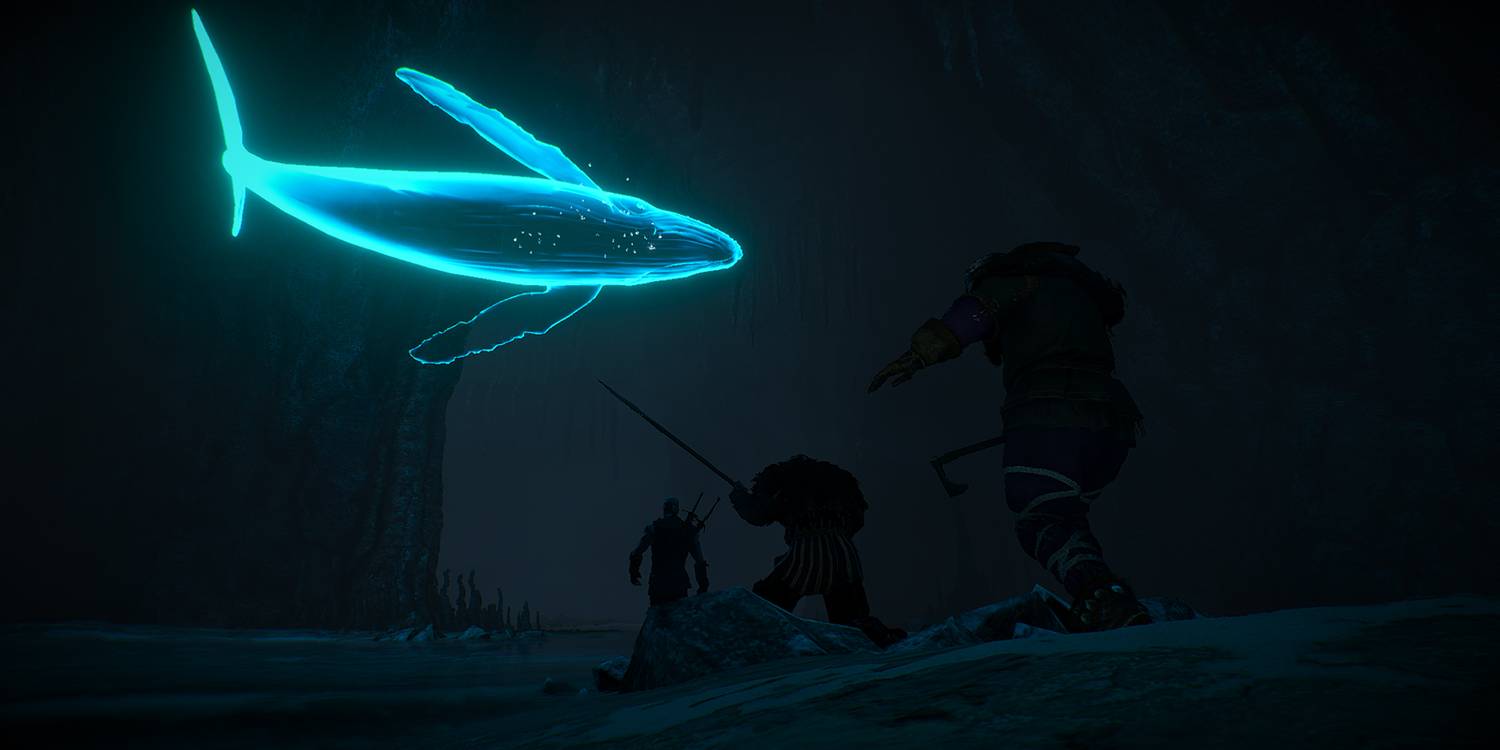 Are you ready for a side quest that will test your mind? This quest will be brought to Geralt's attention by the notice board in Arnbjorn. Specifically, it will tell Geralt about "The Phantom of Eldberg" quest, which will then lead him to this one. Geralt will end up in the Cave of Dreams while trying to help Madman Lugo's son. The Cave of Dreams is a strange, confusing place where everyone who goes there sees horrible things. The most important part of the quest is when Geralt is forced to face his worst fears in the cave.
Given all that Geralt has seen and done as a Witcher in his long life, it's hard to think what his worst nightmare would be like. The chance to see inside Geralt's mind is a good enough reason to look up the "Cave of Dreams" quest when it comes out. Even though "The Phantom of Eldberg" isn't on this list, it's a pretty fun quest on its own.
The Path Of Warriors (Skellige)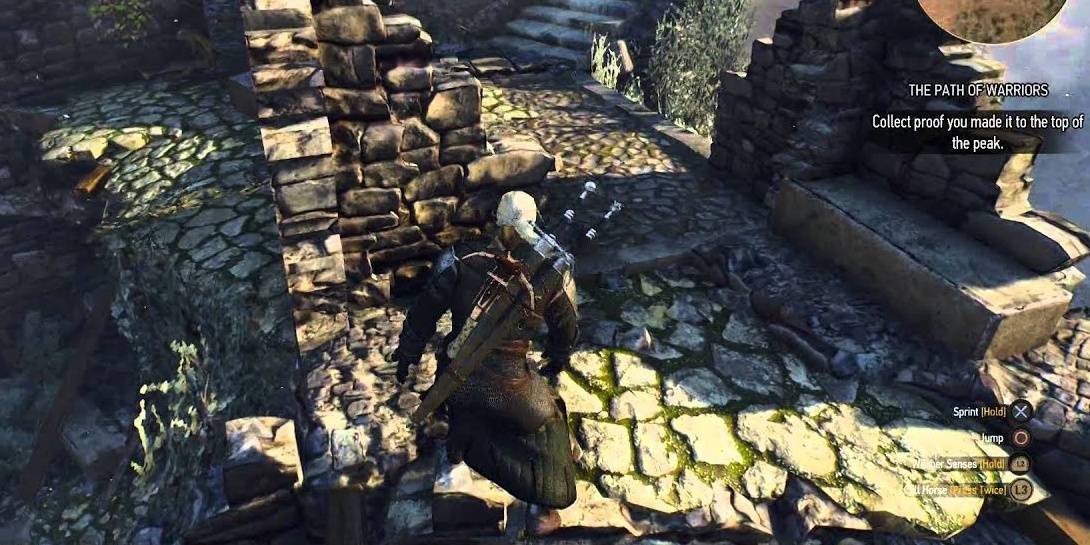 Most of the time, Geralt is stronger than the people he meets. But why not give him a chance to show that he's the most brave and skilled man in Skellige? Geralt can show how brave he is in "The Path of Warriors" by going high into the mountains and deep into the caves. Skellige will only respect him if he makes it through the dangerous routes.
That sounds interesting, and the quest has a sense of adventure that will make it a unique experience."The Path of Warriors" is a great optional quest for anyone who wants to learn more about Skellige's spirit and customs.
Possession (Skellige)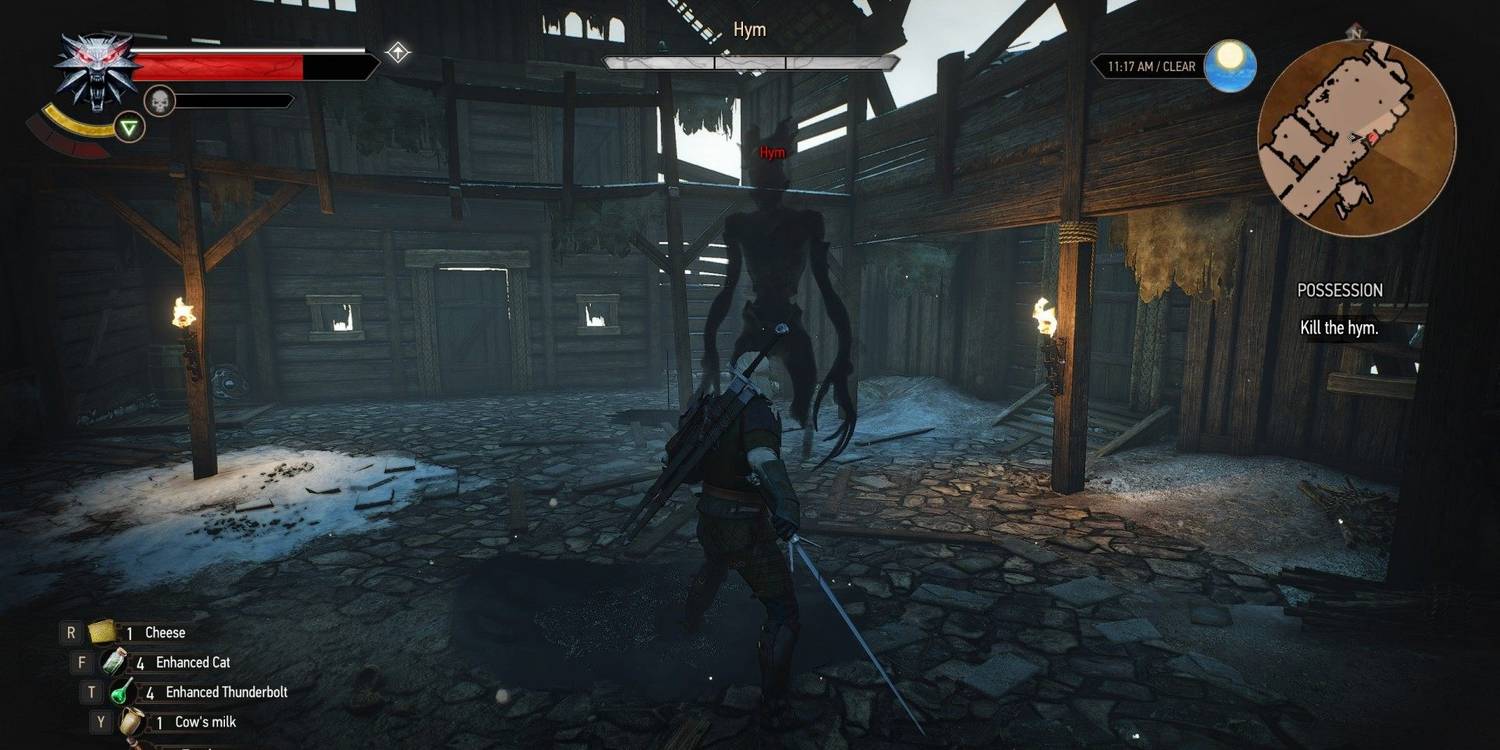 Cerys a Craite, also known as the "Sparrowhawk" of Skellige, is on a quest. If Geralt helps her, she will be a great queen, and her goal is also pretty cool. The story of "Possession" begins when Cerys goes to Spikeroog to try to help Jarl Udalryk. Some people say he talks to the gods, but she thinks he has something else wrong with him. And Cerys is right, of course.
During the quest, Geralt can help Cerys figure out what strange thing is bothering the crazed Jarl, and then Cerys can figure out what to do about it. If Geralt decides to trust her, the ending is not only rewarding, but also something players won't see coming. Plus, when the game is over, players get a strong candidate for ruling Skellige. When it comes to Witcher 3 side quests, "Possession" is a no-brainer.
The Lash Wish (Skellige)
The Bastion (Kaer Morhen)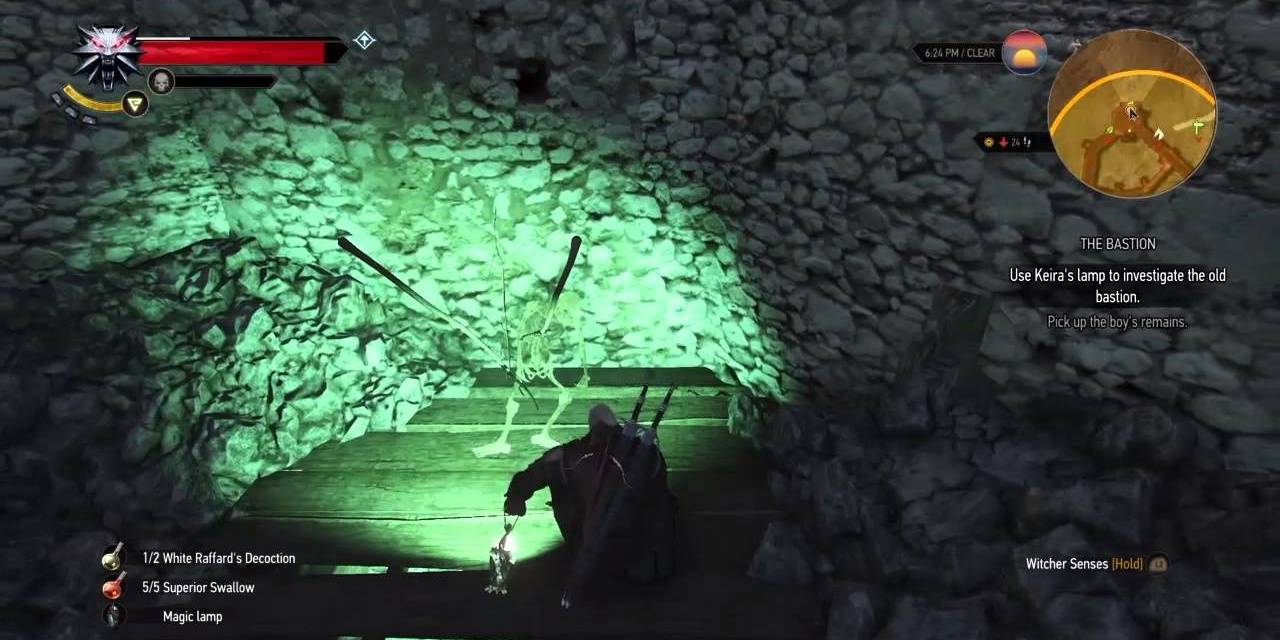 The Witcher keep of Kaer Morhen isn't very big, but the area around it makes up for that. For starters, there are several tasks in the woods, caves, and hills that are easy to miss if players only pay attention to the main story. The Bastion is the most creepy and has the most atmosphere out of all the side quests in Kaer Morhen.
Geralt goes to an old Witcher bastion that is full of wraiths and slowly finds signs and clues of a terrible massacre that happened there in the past. To solve the puzzle, he will need both the magic lamp that Keira Metz gave him and his head, because it can be hard to get around the bastion.
Collect 'Em All (Multiple Locations)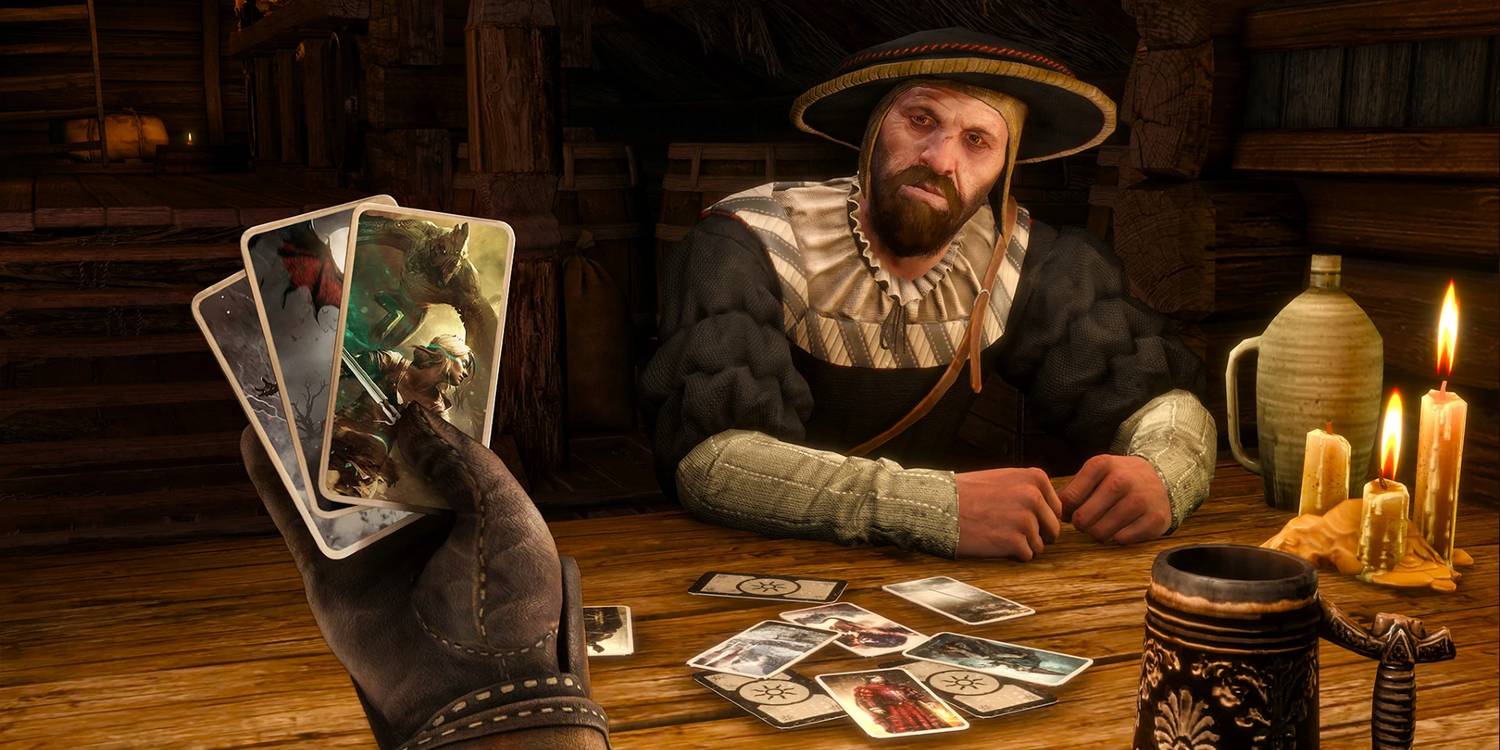 What is the biggest story in The Witcher 3? Is Geralt the one who wants to find Ciri? Geralt is trying to get all the Gwent cards. This is the real answer. The quest can be skipped, but it's a lot of fun and lets the player meet a lot of interesting people.
Also, Geralt won't be able to do some of the best side quests, like "A Dangerous Game" and "High Stakes" in Novigrad, if he doesn't collect the Gwent cards and play NPCs for them. Gwent is one of the more divisive parts of this game, but those who like it will have a lot of fun with it.