In the world of printing, the choice of color system can significantly impact not only the quality of your print materials but also your budget. Two primary color systems, CMYK vs. Pantone, stand at the forefront of this decision. In this comprehensive guide, we will explore the cost considerations associated with CMYK and Pantone color printing systems, helping you make an informed choice for your Custom Packaging printing needs.
Exploring CMYK Color Printing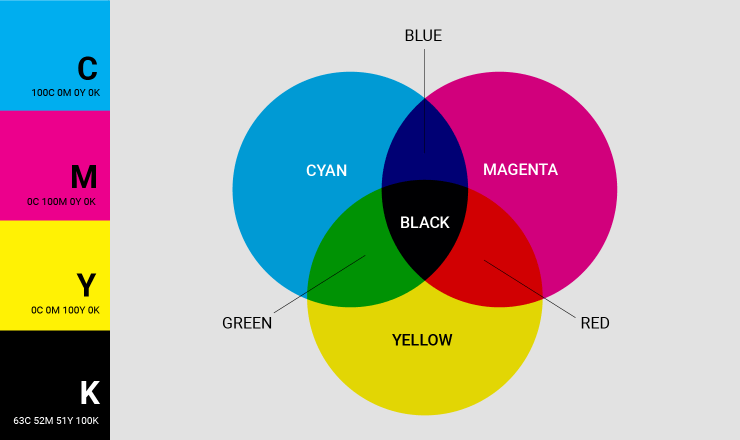 What is CMYK?
CMYK is an abbreviation that stands for Cyan, Magenta, Yellow, and Key (Black). It is a subtractive color model used in the printing process, where colors are created by subtracting varying percentages of these four ink colors. CMYK is the standard color system for most full-color printing, such as magazines, brochures, and marketing materials.
Advantages of CMYK Printing:
Versatility: CMYK is excellent for reproducing a wide range of colors, making it suitable for full-color images.
Cost-Effective: CMYK printing is often more budget-friendly for large print runs that require full-color graphics.
Understanding Pantone Color Printing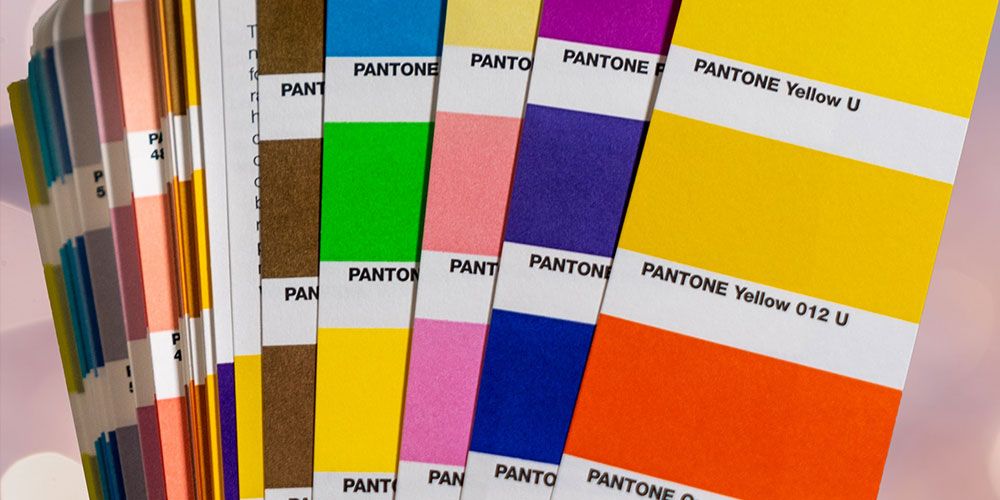 What are Pantone Colors?
Pantone colors, also known as PMS (Pantone Matching System) colors, are standardized colors used to ensure color consistency across various mediums. Each Pantone color has a unique code, allowing for precise color matching. This system is particularly popular among brands and industries that require strict color accuracy.
Advantages of Pantone Colors:
Color Precision: Pantone colors provide exact color matches, crucial for maintaining brand consistency.
Customization: Pantone colors allow for unique color creation, ideal for branding and specialty projects.
Cost Considerations: CMYK vs. Pantone
The choice between CMYK and Pantone color printing involves several cost considerations:
Quantity: For small print runs, CMYK printing may be more cost-effective, as Pantone colors require specific ink mixing.
Color Complexity: If your project demands a wide spectrum of colors, CMYK is often more economical.
Quality Requirements: If color accuracy is paramount, Pantone colors may be worth the investment, especially for branding purposes.
Scenarios for Choosing CMYK
When is CMYK the Cost-Efficient Choice?
Large Print Runs: CMYK is often more economical for large quantities of print materials.
Full-Color Graphics: Projects with vibrant, full-color images benefit from CMYK's versatility.
Varied Color Needs: If your project requires multiple colors and shades, CMYK provides a cost-effective solution.

Scenarios for Choosing Pantone Colors
When do Pantone Colors Shine?
Branding Consistency: For businesses or industries where maintaining precise brand colors is vital, Pantone colors are a must.
Specialty Projects: Unique or custom colors for specific projects often warrant the use of Pantone colors.
Limited Print Runs: In some cases, Pantone colors can be cost-effective for small print quantities.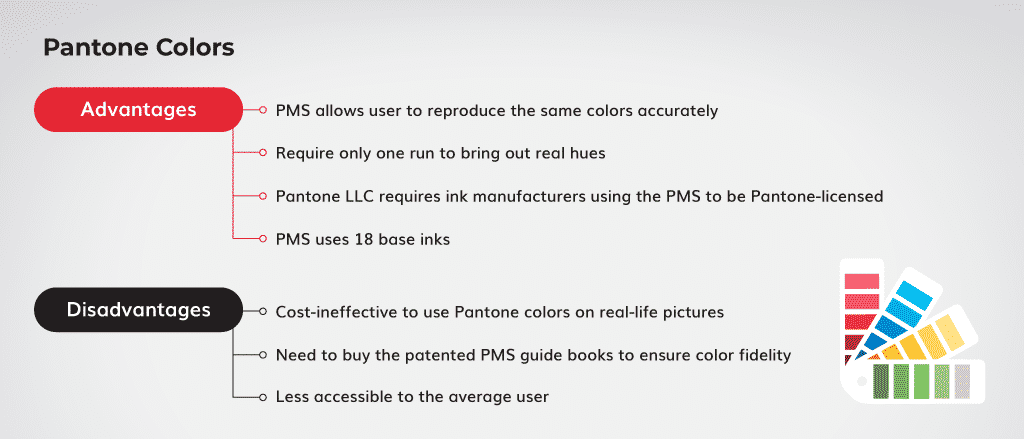 Tips for Cost-Effective Printing
To maximize cost savings while maintaining quality, consider the following tips:
Optimize Color Choices: Use Pantone colors strategically and limit their use to critical elements.
Paper Selection: Choose paper stock wisely, as paper type can impact both cost and print quality.
Print Quantities: Print only what you need to avoid unnecessary costs.
Making the Right Choice CMYK vs. Pantone
In the CMYK vs. Pantone debate, there's no one-size-fits-all answer. The right choice depends on your specific needs and budget constraints. Consider your project's size, color complexity, and branding requirements when making this decision. Remember that balancing cost-effectiveness with color accuracy is key to achieving the desired results for your print materials.
Custom Packaging Solutions
Custom Packaging Aid is more than just a provider of custom printed boxes. We offer a range of custom packaging solutions to meet your specific needs. Whether you need packaging for candles boxes, soap boxes, or other products, our team is ready to assist you in creating the perfect packaging solution.
Cost Considerations
You might wonder about the cost of custom boxes. The price can vary based on factors such as quantity, customization options, and materials used. During your consultation with Custom Packaging Aid, we will provide you with a personalized quote that suits your budget. We believe that quality packaging is an investment in your brand or the meaningful presentation of your gifts.
Ordering Process and Contact Information
Ordering custom packaging boxes from Custom Packaging Aid is a straightforward process. Simply contact us through our website or give us a call, and our dedicated team will guide you through the process. We make it easy for you to get the perfect shirt boxes that meet your requirements and exceed your expectations.
Conclusion
Choosing between CMYK vs. Pantone colors for your printing projects involves evaluating your unique circumstances. Both systems have their merits, and the decision ultimately hinges on your budget, color requirements, and the level of precision your project demands. By understanding the cost implications of each choice, you can make an informed decision that meets your printing needs while staying within budget.
Contact Custom Packaging Aid, As one of America's leading wholesale packaging and custom printed box partners, we help our customers get more quality and custom packaging for less spending. We'd be delighted for the opportunity to work together and build a long-term partnership with you.