Whether in agriculture, transportation, or equestrian pursuits; horses have long been our trusted companions.
However, these majestic animals can sometimes carry diseases that are transmissible to humans, known as zoonotic diseases. 
In this blog, we will discuss five common horse diseases that have the potential to affect humans.
We will learn the causes, symptoms, and available treatments of these equine diseases.
Understanding these equine diseases is crucial for horse owners, veterinarians, and anyone who interacts with these animals.
Let's get started!
Equine Influenza
Causes
Equine influenza is among the most common horse diseases caused by the Influenza A virus. 
It spreads through respiratory secretions when infected horses cough or sneeze.
Symptoms
In horses, equine influenza presents with:
Coughing

Nasal discharge

Fever

Lethargy
In humans, symptoms are similar to common flu, including:
Treatment
Vaccination is the primary preventive measure for both horses and humans.
The following can help alleviate symptoms in horses and infected individuals:
Rest

Supportive care

Antiviral medications 
Ringworm
Causes
Ringworm, a fungal infection, is among common horse diseases caused by various dermatophyte species.
Horses can transmit it to humans through direct contact.
Symptoms
In horses, ringworm leads to:
Circular

Scaly patches on the skin
In humans; it causes red, itchy, and sometimes blistered lesions.
Treatment
The following are used to treat both horses and humans:
Antifungal creams

Ointments

Oral medications
Isolate infected horses to prevent further transmission.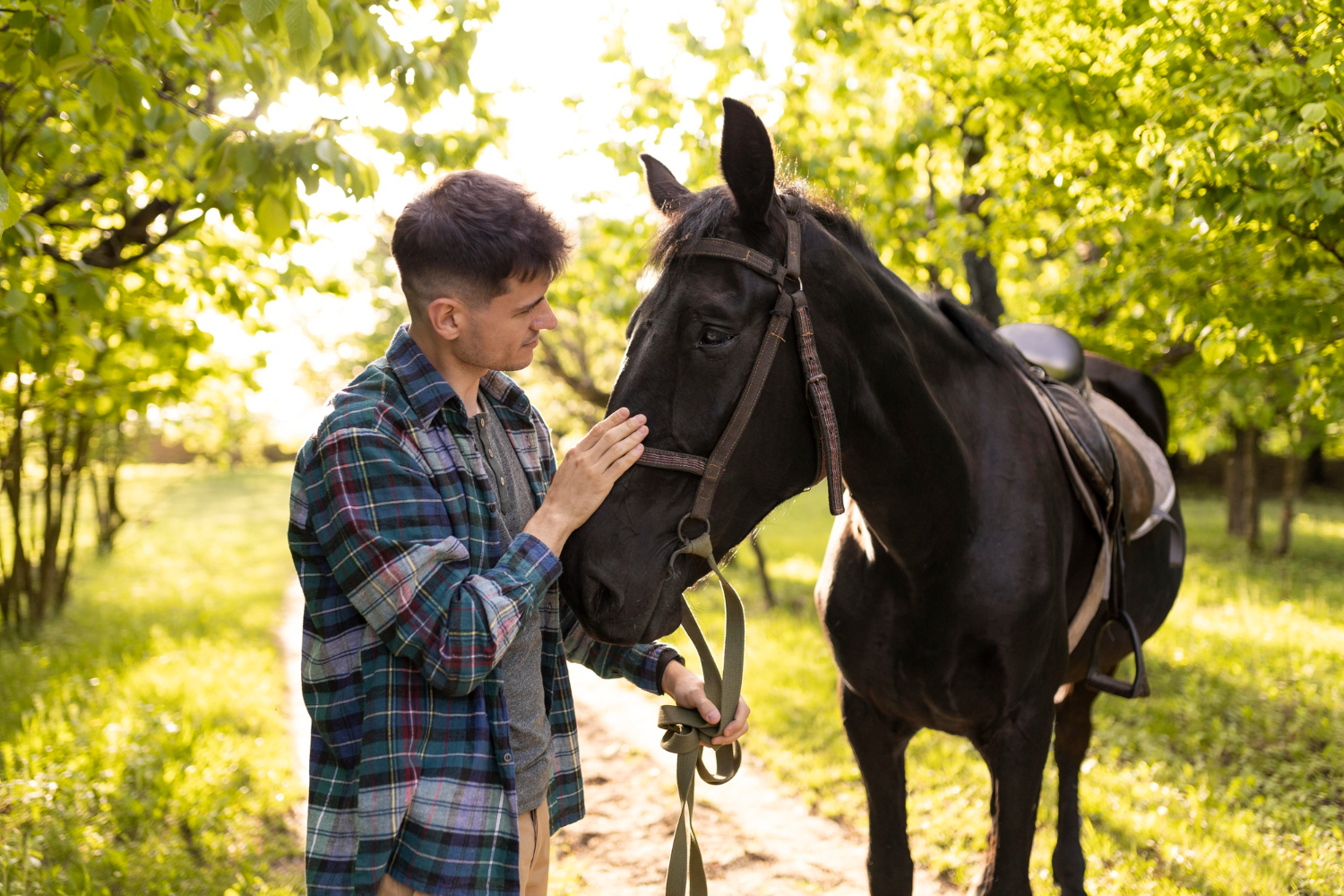 Salmonellosis
Causes
Salmonellosis is among the common horse diseases. 
It is caused by the bacteria Salmonella. 
Horses shed the bacteria in their feces, which can contaminate their environment and spread to humans through contact.
Symptoms
In horses, symptoms include:
Diarrhea 

Fever

Dehydration
In humans, this equine disease leads to:
Diarrhea

Abdominal pain

Fever
Treatment
Prompt veterinary care for horses is essential. 
For humans, antibiotics may be necessary. 
Strict hygiene measures, like handwashing, are crucial to prevent transmission.
Rabies
Causes
Rabies is caused by the rabies virus, which usually transmits through the bite of an infected animal, including horses.
Symptoms
In horses, rabies causes:
Behavioral changes

Difficulty swallowing

Paralysis
In humans, symptoms progress from fever and headache to paralysis and death.
Treatment
Rabies vaccination is the key prevention method for both horses and humans.
Immediate medical attention is vital if a potentially rabid horse bites an individual.
Leptospirosis
Causes
The bacteria Leptospira causes Leptospirosis. 
This transmits through contact with infected horse urine or contaminated water sources.
Symptoms
In horses, leptospirosis may lead to fever, jaundice, and kidney damage. 
In humans, symptoms range from flu-like illness to severe liver and kidney problems.
Treatment
For both horses and humans, antibiotics are effective.
Preventive measures include proper sanitation and avoiding contact with contaminated materials.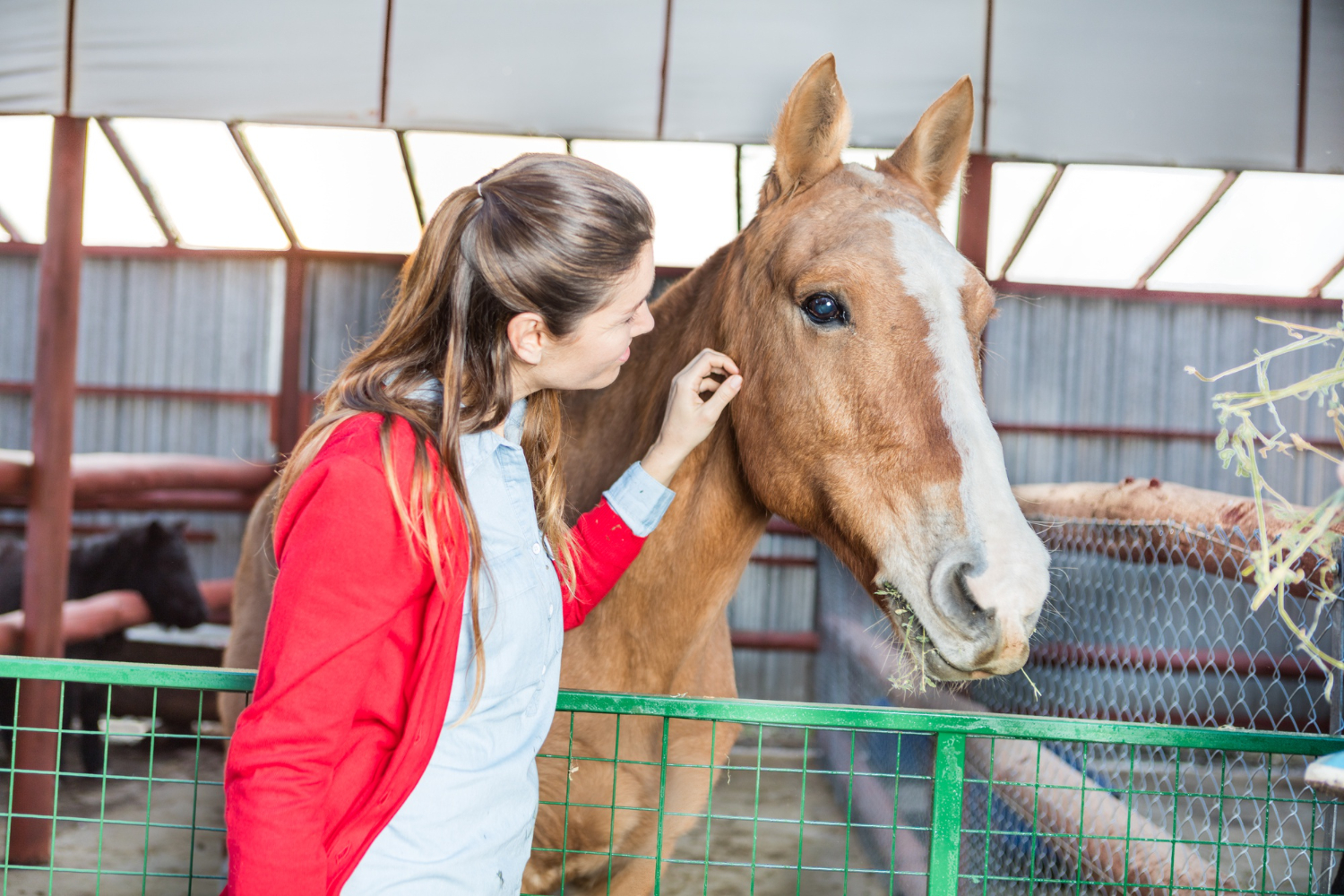 Conclusion
Horses enrich our lives in countless ways, but it's crucial to recognize that they can also transmit diseases to us. Above, we have discussed five common horse diseases that are zoonotic in nature. Being aware of the causes, symptoms, and treatments for these diseases is paramount for horse owners as well as veterinarians. By taking appropriate preventive measures and seeking immediate medical attention, we can ensure the health and safety of both horses and humans.
For more guides on veterinary diseases and animal health solutions, explore Vet and Tech. 
This online veterinary education platform publishes real-time information in the form of well-structured content. 
FAQs
What Precautions Prevent Equine Influenza Transmission to Humans?
Horse owners should ensure vaccination against equine influenza. Proper stable ventilation and hygiene are essential to reduce the risk of infection. 
Plus, maintain a safe distance from coughing or sneezing horses and wear protective gear when handling sick animals.
How Can I Protect Myself from Ringworm When Working with Horses?
To prevent ringworm, wear gloves and long sleeves when handling horses with skin lesions. Regularly clean and disinfect grooming tools and equipment. If you suspect ringworm, isolate the affected horse and seek veterinary care.
What Steps Can I Take to Reduce the Risk of Leptospirosis Transmission?
Maintain clean and dry living conditions for horses, minimizing exposure to contaminated water or urine. Regularly disinfect water troughs and avoid stagnant water sources. In case of human exposure, consult a healthcare provider for appropriate testing and treatment.
Author Bio :
Mark Smith is an accomplished veterinary writer with a passion for bridging the gap between science and pet owners. He holds a Bachelor of Science in Animal Science from the University of California, Davis, where he developed a strong foundation in animal health and husbandry.
With over a decade of experience in veterinary medicine, Mark has worked alongside leading veterinarians in clinical settings, gaining valuable insights into diagnosing and treating a wide range of animal ailments. His practical experience has enabled him to craft informative and accessible content that empowers pet owners to make informed decisions about their pets' well-being.
Mark's dedication to promoting responsible pet care and enhancing the human-animal bond is evident in his work. Whether he's writing articles, books, or blog posts, his expertise shines through, helping pet owners navigate the complexities of animal health with confidence. Mark's writing not only educates but also inspires, making him a trusted voice in the veterinary field.